Key Stage Two topics
Influential Women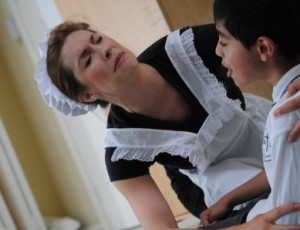 This positive workshop celebrates the work of women from the past and present who have had a significant influence on those around them.
Use freeze frames to explore the work of Emmeline Pankhurst and the UK women's suffrage movement.
Take part in telling the story of Rosa Parks and the bus boycotts.
Devise role play to consider important women of the present day and how they influence others.
Learning objectives:
To understand equality.
To recognise influential women throughout history.
NB: This workshop is suitable for key stage 1 and 2.
For more information or to book, click here to contact us or book online.