About Us
How we are different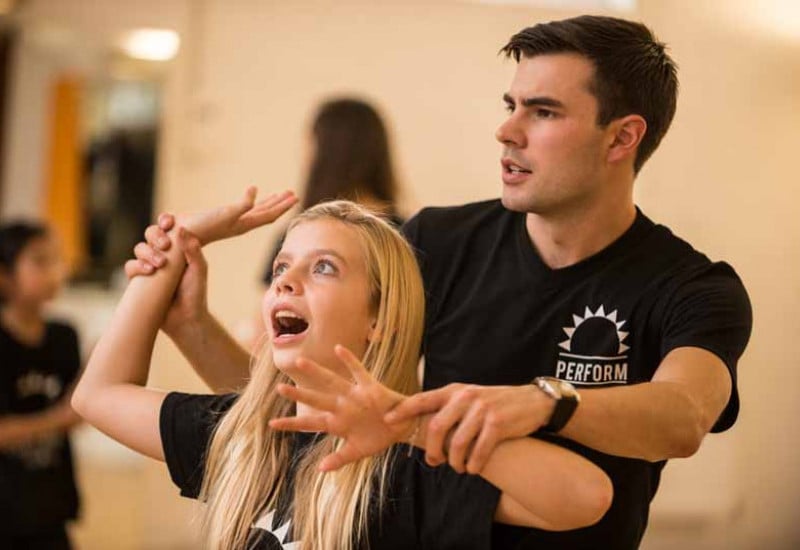 Unlike traditional stage schools, child development is at the heart of everything we do.
Rather than teaching rigorous techniques, memorisation and repetition to produce a 'perfect performance', Perform uses drama-based games, exercises, songs and dances in an imaginative and fun way to help boost child development.
As a result of this outlook, there are many other key differences:
Individual attention - small classes, a high teacher/child ratio and regular written feedback ensures your child will get the most out of every session.

Original content

- age-specific songs and scripts are written in-house to ensure that they fire your child's imagination and help boost the 4 Cs: confidence, concentration, communication and coordination.

Centrally run for quality and consistency

- we are not a franchised business. Our curriculum has been developed over many years of experience and our teachers are directly contracted by Perform. We recruit and train the best so you can be certain your child is receiving the highest quality teaching and care whichever Perform school they attend.

End of term performances and open workshops

- at the end of each term, you can watch a lively show so your child and their new friends can proudly show you what they've learnt. Each half-term, there is an open workshop so you can see how your child is fitting in to the class.

Fun between classes

- sticker posters, videos, CDs, DVDs, script packs and mp3s and mobile apps to download. This helps to keep young imaginations active in the week between sessions.

Over 300 venues

- with hundreds of venues running at weekends and on weekdays, there's bound to be a class near you. Click to find your nearest venue.