Skills and abilities
Physical skills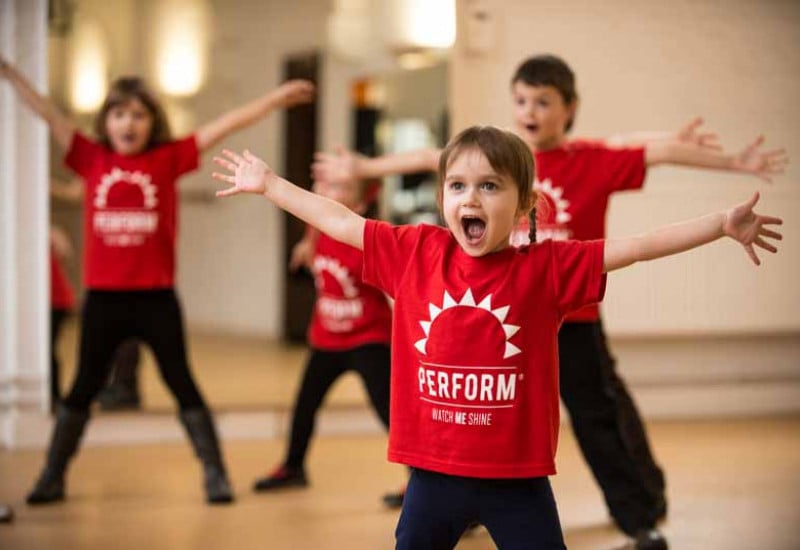 Perform develops coordination, agility and poise
Your child's motor skills, balance, co-ordination and sense of rhythm will all be enhanced by the dance exercises performed in our weekly classes.
As well as being exhilarating fun, it will improve their sense of space, allow them to channel pent-up energy and develop discipline and concentration. Dance and movement also helps to increase flexibility, improve circulation, and tone and develop the body - all of which is essential for a growing child.
They'll enjoy greater self-assurance, improved posture and real confidence in physical activities. Meaning that regular sessions at Perform could make a big difference on the sports field too.