Weekly classes 7-12s
Productions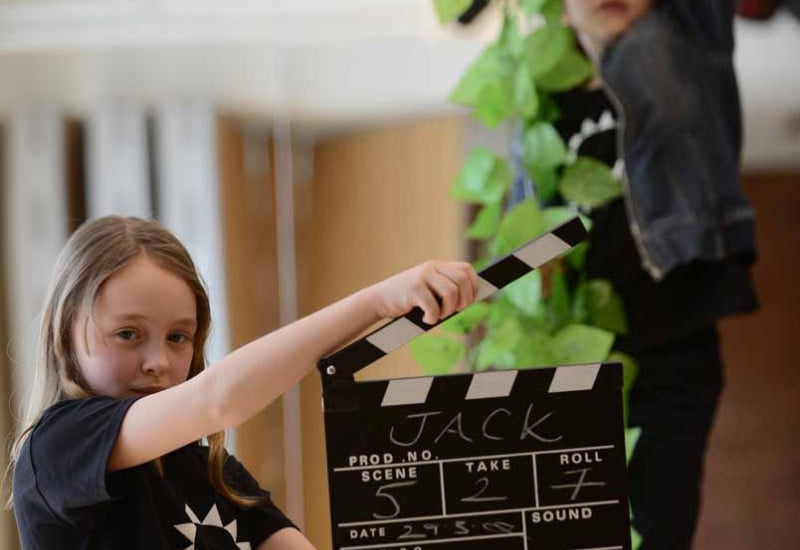 A fantastic way for your child to experience the fun and teamwork involved in putting on a show
Each term, our classes for 7-12s rehearse a specially written production musical with modern songs, funky dances and hilarious dialogue.
The shows are usually based on classic novels or stories, but given a modern twist. Past productions have included Rome 'n Jewels (a retelling of Romeo and Juliet), The Hercules Beat, Ebenezer (based on Dickens' A Christmas Carol), Bluebeard's Bride, Outlaw (based on Robin Hood), Cinderella Rocks and Robinson Crusoe In Space. A special script pack is given to every child to help them prepare for the end-of-term presentation.
Find out about this term's production, Jack and the Wonderbeans.