Information
Perform Bursary Scheme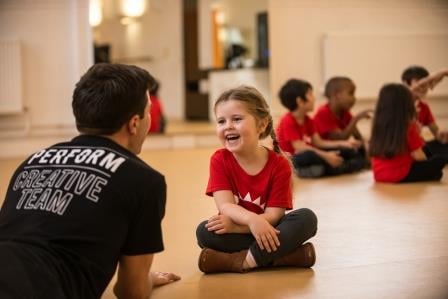 The Perform Bursary Fund is an independent not-for-profit scheme founded and run by local Perform parents. The scheme offers selected children free places at their local Perform school where a unique mix of drama, dance and singing is used to help develop their social skills and bring out their true potential.
The Scheme aims to provide up to 40 new full annual bursary places each term - i.e. 120 per year. We are currently inviting applications from the parents/ carers of 4-7 and 7-12 year old children who would benefit from the classes but are prevented from attending by financial constraints. In particular children from disadvantaged backgrounds who are either:
shy and unconfident
confident but unfocused
gifted and talented in the performing arts.
Please click for more information on the Scheme's background, values and aims, priorities and delivery considerations or monitoring and evaluation practices.
Bursary application forms can be downloaded here.
Applications are now being accepted for the Spring 2024 term with the deadline of Thursday 30th November.