Want to teach?
Want to teach?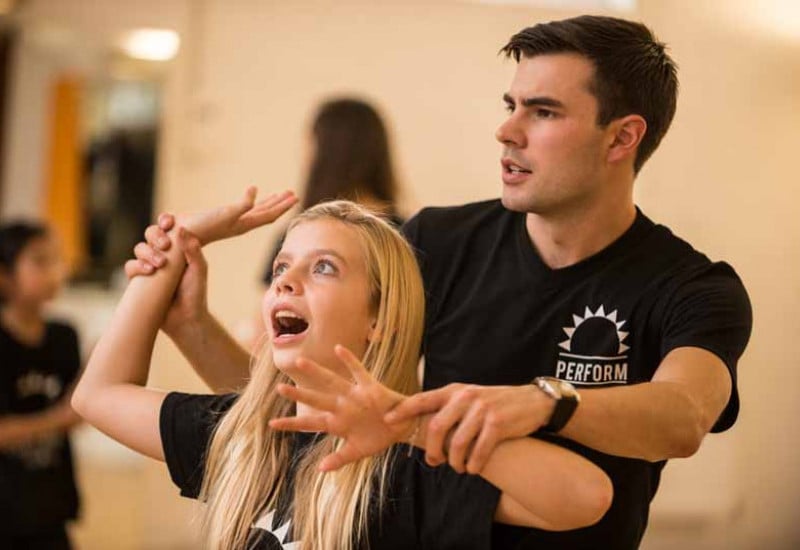 Our excellent teachers – their passion, skill and professionalism – are at the heart of Perform's success.
We set up Perform to offer a new kind of drama class to young children. But our teachers make that vision a reality which is why we are 100% committed to our recruitment and training process.
At Perform, we only hire the best people and give them the training they need to do a great job. We train all our teachers before they begin working for us and we continue to offer training to constantly develop their skills.
Who are Perform teachers?
Perform teachers are working actors, singers and dancers with a professional qualification (drama school/university degree) in the performing arts. They must be all-rounders and able to act, sing and dance brilliantly.
Not only does a Perform teacher have to be multi-talented, they must also have a passion for teaching children and helping them develop the 4 Cs - confidence, concentration, communication and coordination. Having these skills themselves, Perform teachers can be a powerful inspiring influence in a child's life.
What about acting jobs?
Most of our staff attend regular auditions and go off to do acting jobs from time to time. However our teachers never think of their work as "a bit of teaching to pay the bills". For them, working at Perform is a passion and our feedback is that they find the job rewarding, challenging but above all the best fun that they have all week too!
Some teachers work six days a week while others work for as little as two hours. This can be regular work, intensive courses or just occasional work when you have availability. We need teachers to lead weekly workshops, birthday parties, holiday courses and educational workshops in schools.
How do I become a Perform teacher?
If you have a 3 year qualification in drama, dance or singing, you'll need to attend one of our monthly group auditions.
To arrange this, please email your CV, headshot and covering letter to [email protected]
If we think that you are right for Perform, we will contact you to invite you to the next monthly group audition.
If you are successful at the audition, we will check your CRB and references then put you on our teacher training programme. Once you are a regular teacher for us we will provide Refining Trainings to help improve and perfect your teaching skills.
Watch our video to see how important our teachers are for Perform parents.