Weekly classes 4-7s
Themes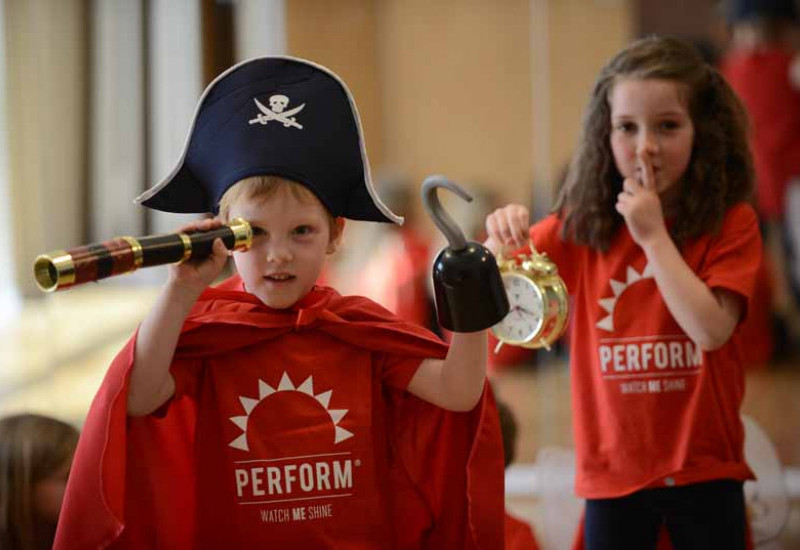 A wonderful way for your child to stretch their imagination and discover the world and themselves
Each term, Perform classes have a different theme, bringing a constantly changing inspirational background to the workshops.
The themes are based around a colourful imaginary world brought to life by a little boy called PF who has been transported there through his television. The themes are Circus Adventure, Magician's Chamber, Around The World, Superheroes, Mermaids & Pirates, Fairytale Forest, Wild West, Under The Sea, Outer Space and The Jungle.
Accompanying each theme is a large colourful sticker poster to be completed weekly as various songs and dances are learnt, an audio download packed full of songs, dances and stories about PF's adventures and a free mobile/tablet app featuring games and puzzles as well as videos of the songs and dances. After half-term, every child receives a script pack containing the end-of-term presentation and various fun related activities.