The 4 Cs
Communication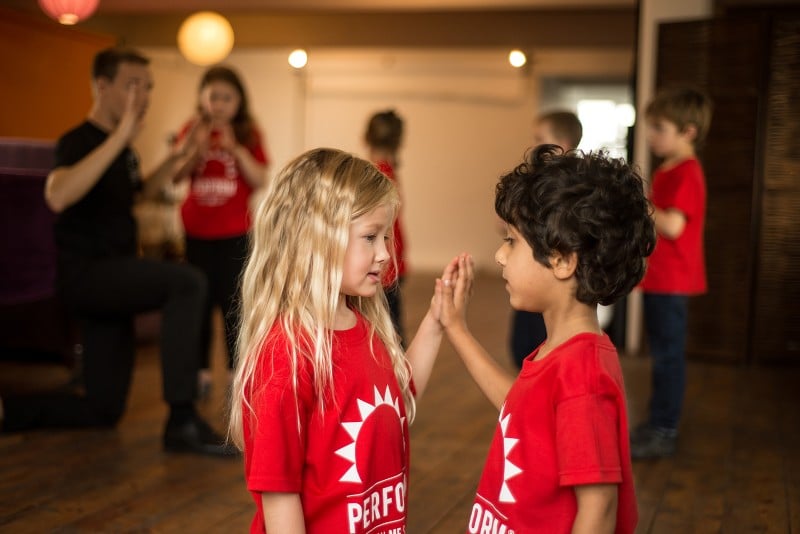 Communication is at the heart of all human relationships
Our weekly sessions work on this vital skill using performing arts-based games and exercises.
In our classes for 4-7s, the Listen, Speak & Sing section concentrates on learning specially-composed songs, tongue-twisters and raps. Fun, modern words and a humorous approach means this section is ideal for boosting children's confidence and communication skills - establishing focus and giving shy children a chance to shine.
Articulation, dynamics and clarity are at the heart of our curriculum for 7-12s. These skills are essential for good communication and give children confidence in social situations or when reading aloud.