Keeping our workshops COVID safe
Keeping our workshops COVID safe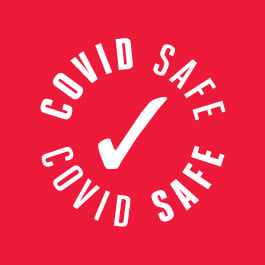 We are pleased to have recommenced delivery of our workshops in Primary Schools from September, now that they are able to welcome visitors. We've made sure that we're adhering to all of the necessary guidelines and we're delighted that we're still able to provide the same exciting content as before, with just a few tweaks made to how we deliver it.
We've ensured that we're following the latest government guidelines and 'Systems of Controls'. Here are just some of the steps we are taking:
Adhering to each school's guidelines whilst on site.
Our staff will wear a face mask/covering when travelling via public transport.
All staff have received full training and will be regularly updated on changes to Covid 19 Guidance and Government guidelines.
On arrival at the school, the Perform Teacher will wash their hands at the nearest available facility.
Between each workshop, the Perform Teacher will wash or sanitise their hands.
All workshops will be planned to allow for social distancing.
We will not be using any props that children could touch.
If a Perform staff member tests positive for Covid 19, we will seek advice from Track & Trace. We require the workshop space to be well ventilated at all times, with windows safely opened to allow fresh air to circulate. If you have a workshop booked and your area goes into 'local lockdown' you will not be liable for payment and we will reschedule the workshop. Workshop leaders may be subject to change.
Online workshops via Zoom
Since the start of June, we have been successfully running our explorer (topic-based workshops) via Zoom. Lots of children have taken part in these workshops and we have received excellent feedback from teachers. Some schools are continuing to book these sessions for the Autumn term, so feel free to get in touch if you are interested (this only applies to our topic-based workshops, not our free workshops).
The most important thing to note is that, while there will be changes in the way we do things, what won't change is the warmth, energy and professionalism of our workshop leaders and the educational content, fun activities and benefits to the children at your school.