LEGO®, Coding and Art & Crafts
We're thrilled to be launching three exciting new holiday courses this summer. If your child would like some hands-on creative fun this summer, our Coding, LEGO® or Art & Crafts courses could be the perfect choice for them.
Create with confidence... while having fun!
With structured sessions combining expert instruction with group games and exercises, our new CREATE courses will allow your child to design and create something amazing of their own while making friends and having heaps of fun.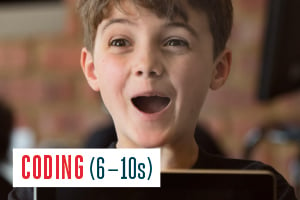 CODING (6-10s): Introducing concepts such as logic and loops and using graphics, audio and rules, your child will create an amazing game supported by our friendly coders. Combined with energetic activities, this course is a fantastic way to spark your child's interest in what could become a lifelong passion.
LEGO® (4-10s):With a different building theme each day- whether it be fast cars, beautiful palaces or crazy robots- our energetic engineers will be there to inspire and encourage as they tackle some challenging construction projects. Fun and stimulating, these courses are perfect for the architects of the future.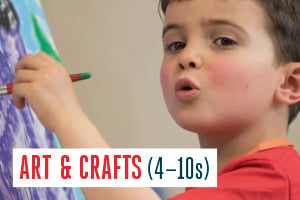 ART & CRAFTS (4-10s): Using a range of materials, including paint, print and modelling clay, our dyanmic artists will unleash you child's artistic potential and get their imagination soaring as we work on a different creative project each day. This is the ideal course to take their artistic talents to the next level.
Whether you choose Coding, LEGO® or Art & Crafts our enthusiastic teachers will be with your child every step of the way as they create with confidence.
Find your nearest venue and book online.