Summer Holiday Courses for 7-12s
This summer your 7–12 year-old could find themselves catapulted into the future in Zak & Zara's Cyberspace Adventure
The year is 3010 and, on 'Planet Disco', a cyberspace adventure awaits.
In these action-packed five day dance, drama and singing courses, our dynamic team of theatre professionals will work with the children to inspire and encourage them as they put together a specially written orginal show.
Filled with catchy songs, energetic dance routines and lively scenes, this is a great way for your child to discover the enjoys of performing and make some great new friends along the way. At the end of the course, they will even get the chance to present their show complete with props and costumes.
Courses run over five full days in various locations. Find your nearest venue and book online at perform.org.uk/zakandzara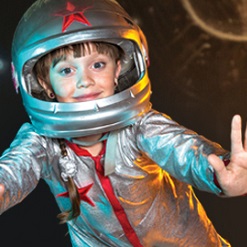 COMPETITION
Win a free five day summer holiday course for 7–12s

To be in with a chance of winning one of five FREE summer holiday courses, we'd like a 30-second video of your child performing an alien character. It could be an evil alien plotting to destroy the planet or a friendly one, just like ET. Singing, dancing, acting... up to you!

Send your video link by direct messaging us on our Facebook page and the best alien wins the prize. Facebook.com/performuk

Closing date: 31 May 2017