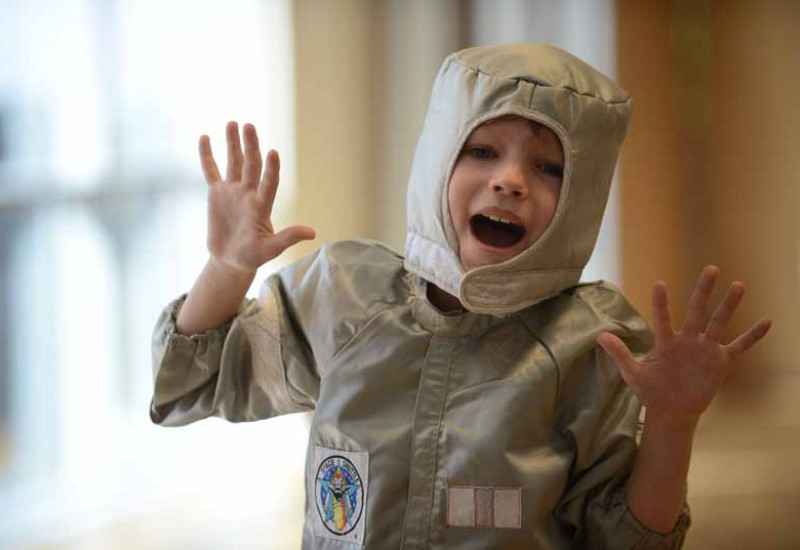 Embark on an epic adventure this summer
This summer, your 7-12 year old could find themselves catapulted into the future. The year is 3010 and, on 'Planet Disco', a cyberspace adventure awaits.
In this fun-filled five day dance, drama and singing course, our dynamic team of theatre professionals work with the children to inspire and encourage them as they put together a specially written original show.
Prepare to zoom into a futuristic world where children travel to school by spaceship and computers are a part of the family. What will happen when Zara sneaks off to Planet Stink? And just who is this Twinkletoes anyhow? In this action-packed tale, the children will meet a whole host of dynamic space-age characters as well as learning the Golden Rules of Internet Safety.
Filled with catchy pop songs, energetic dance routines and lively scenes, this is a great way for your child to discover the joys of performing and make some great new friends along the way. At the end of the course, they will even get the chance to present their show complete with props and costumes.
Our courses are run by highly trained actors, musicians and dancers who will work their magic to both ensure your child enjoys every second and to nurture their true potential. They'll guide the children each step of the way and encourage them to project their voices, learn energetic dances and sing some original pop songs - all while developing the Perform 4 Cs: Confidence, Concentration, Communication and Coordination.
The children are sure to have a fabulous time during the five days and come away with a great sense of achievement. But there's no need to take our word for it, click here to see what parents have said about previous holiday courses.
This year's Zak & Zara's Cyberspace Adventure holiday course will be taking place in Blackheath, Clapham South, Northwood, Beaconsfield, Kensington, Belsize Park and Kew.
What your child will enjoy
Fun-packed drama, dance and singing sessions throughout
Enthusiastic experienced workshop leaders
Tailored approach enabling all children aged 7-12 to participate fully
Final performance for friends and family with colourful costumes and music
Personalised certificate of achievement for every child
The course costs £330 for five five-hour days **. Please click to find details of your nearest venues or to book online.
* Fruit and water will be provided but children need to bring a nut-free packed lunch.
** We offer a 25% discount for siblings and reductions for groups. All children are required to wear a Perform T-shirt throughout the duration of the Holiday Course. If your child does not have a T-shirt, this must be purchased at an additional cost of £7.50.