Creating a Covid-Safe Perform class
We're approaching our sixth week of being back in the class with children in our face-to-face holiday courses and it's been going really well! I'm in awe of how quickly and easily the children have responded to the Covid-Safe changes we've implemented to keep us all safe.
When lockdown started, our big dilemma was whether we could recreate the Perform we all know and love online with children joining in on their own at home. After two exhilarating weeks of planning, adapting and re-training, Perform at Home was born. I sat watching online with first night nerves but, from the moment the children joined the session and the first game started, it felt like we'd been doing it forever. The children didn't seem phased at all; they just focused on throwing themselves into the fun and learning and, as a result, we did too. It has been a huge learning curve but an extremely rewarding one. Being able to provide a social outlet for children at a time when they were missing best friends and favourite activities has felt very special.
We had to come back Covid-Safe, but we also had to be better than ever.
Our next challenge was deciding whether we could run our popular summer holiday courses. What would happen when we went back to the face-to-face classes? How would a Covid-Safe class look and would it be just as much fun? With a mass of often conflicting government guidelines, would we be able to provide a safe secure class but one which was also preserved the Perform ethos of Learning Through Laughter. We had to come back Covid-Safe, but we also had to be better than ever.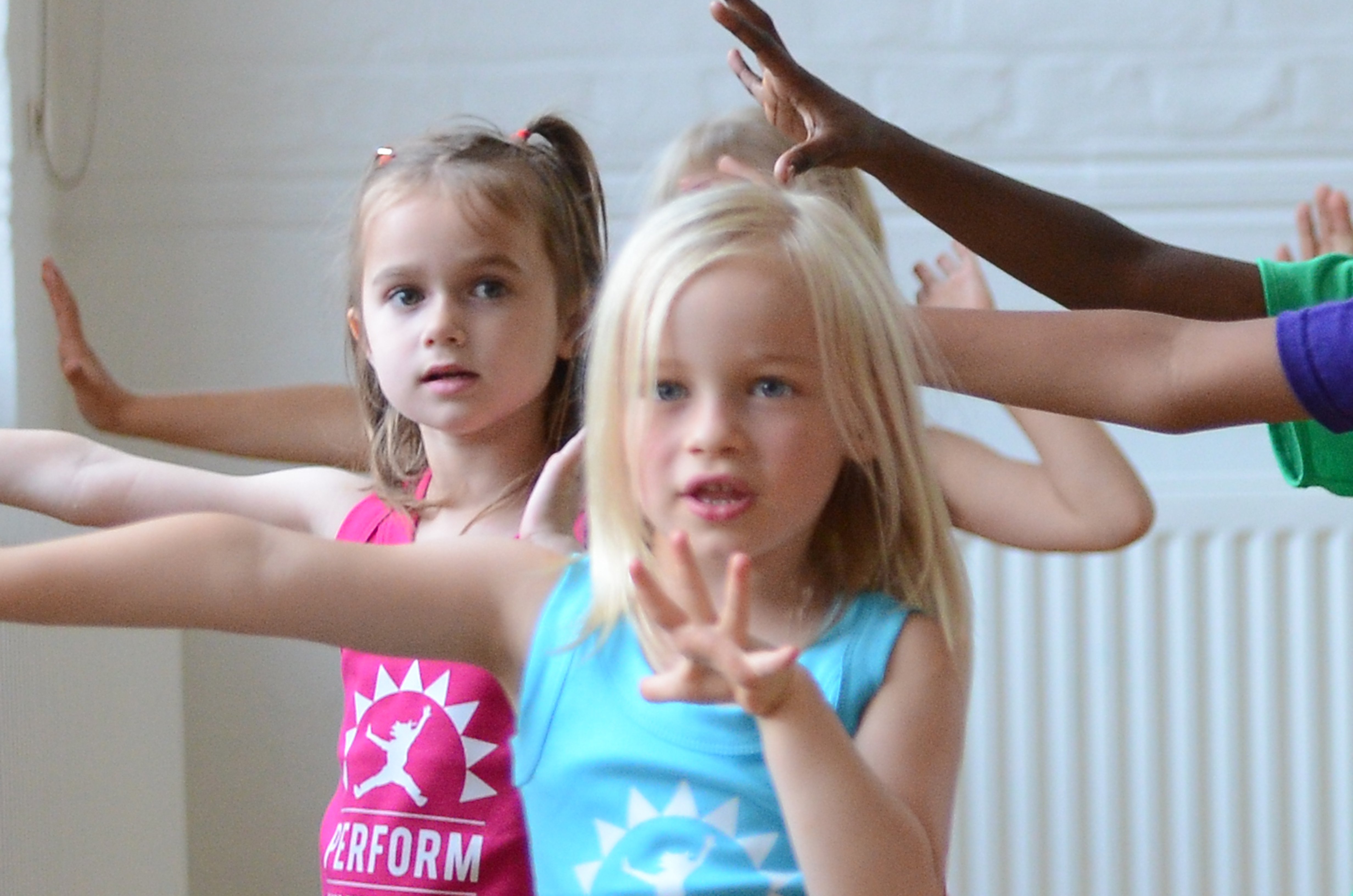 I began by training my team and reminding them that the Perform we run now is extremely different to the Perform I started on January 8th 2000. It has changed, evolved and improved over the past 20 years and I see these latest changes as just another part of that journey. My teachers are all highly inventive performers. We are used to following choreography and stage directions; in fact, it is literally what we are trained to do. When you're an actor, singer or dancer, you are constantly being told where to stand, when to exit and where to find your mark or spotlight. So, I had no worries in telling the team that they had to ensure social distancing was in place for themselves and the children at all times because effectively it's just one more rule or boundary. And boundaries inspire creativity!
​How would the children react to the changes?
I knew that our teachers would rise to the challenge and be completely engaged in the planning, consultation and implementation. But how would the children react to the changes?
Brilliantly it seems. Without question and almost as if Perform has never been any different.
What's especially resonated with me is how wonderful the children are at being sensitive to each other's space. We give them each a marker (which we call an 'island') to stand on, a bit like your base in a tag game. And they love it. It's so popular, I think I might even keep it as a permanent feature when this is all over!
I'm not sure why adapting to the Covid-Safe regulations has been such an easy process. It could be that our classes have always been well organised with a clear structure so we've been able to build upon a solid foundation. Or maybe younger children are used to having clear rules and boundaries, they have simply accepted these new norms.
Either way, the children I've met since the end of July have impressed me so much that I cannot wait to get back to our classes in September. Hope to see you then!