Perform At Home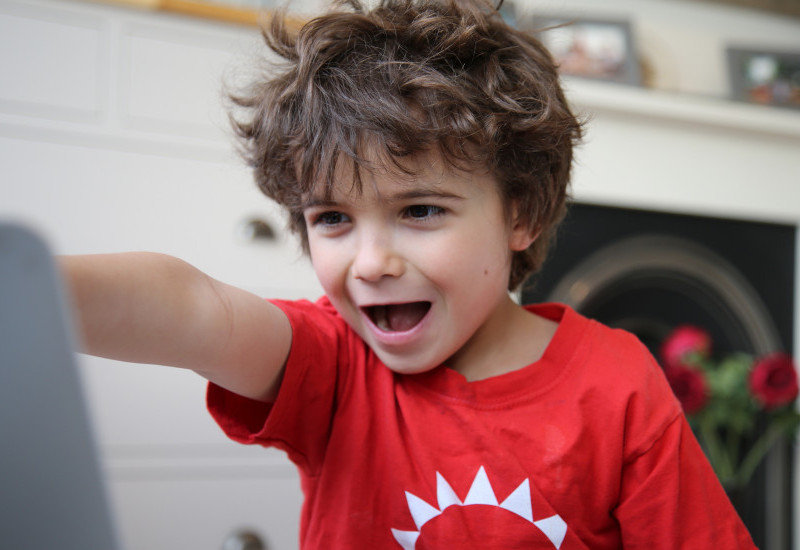 Confidence Building Fun - now available at home
Following a number of requests from parents, we are now offering Perform At Home, unique interactive online drama, dance and singing classes for 4-12s that your child can take part it in from home. Click here for days and times or book a FREE trial class online.
We have adapted our usual weekly classes to work over an interactive video link and children are loving them. Only 30 minutes in duration, we are keeping numbers low to ensure maximum interactivity between the children and our enthusiastic Producers.
The sessions follow the same format as our normal weekly classes and every activity is designed to boost the 4 Cs - Confidence, Concentration, Coordination and Communication. As usual, there is a focus on a different social skill each week. If you're stuck at home self-isolating, come and join us for a one-off too.
CLICK HERE TO BOOK YOUR CHILD'S FREE PERFORM AT HOME CLASS NOW.
Class days, times and costs
Click here for the list of days and times. You can try a FREE trial class then sign up by purchasing classes in blocks of 6 weeks. Classes can be cancelled at any time and the resulting credit used for any future Perform products or services.
Perform At Home classes cost £8.90 per class for blocks of 3, £8 per class for 6, £7.20 per class for 12 and £6.80 per class for 18. There are no sibling discounts but siblings can join in on the same connection at no extra cost.
Please note that availability is limited but we will be opening new classes as demand dictates so, if there is no space in your chosen class, please do go on the waiting list and we will contact you when a place becomes available.
Access via Zoom
Perform At Home classes are hosted on Zoom - the world's leading video conferencing platform. For more information on our reasons for selecting Zoom and reassurance as to security and privacy, please click here.
SPACES ARE VERY LIMITED. CLICK HERE TO BOOK YOUR CHILD'S FREE CLASS NOW.
Perform At Home Parties
We are now also offering Perform At Home Parties. Click here for more information.