Keeping your child safe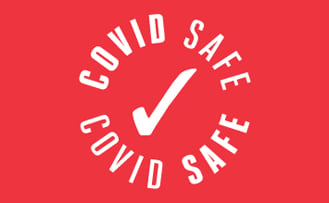 We've always put children at the heart of everything we do so we're keen to help your child back to the real world of laughter, fun and social interactions. But of course, it goes without saying that their safety and security is paramount at all times.
Following advice from Public Health England and the Department for Education, we've worked hard to adapt our classes to meet the latest government guidelines while preserving all the benefits of confidence-building fun and developing social skills that are the hallmark of our success.
So you can relax knowing all our classes are as safe as we can possibly make them.
While there will be changes in the way we do things, what won't change is the warmth, energy and professionalism of our workshop leaders, our unique singing and dancing activities and the laughter and benefits your child will experience every day they attend Perform. Below are some of the measures we've put in place to keep your child safe. Feel free to call us if you have any questions.

Social distancing
New maximum class sizes will be set with reference to venue size and goverment guidelines
Registration will take place at the main door of the venue for a socially distanced face-to-face handover without the need for parents to enter the venue.
Registration forms will be electronic, eliminating the need for physical signing at the venue.
Children will be allocated their own special 'island' to use as their space for the class positioned at the required social distance from others.
There will be no contact or direct hand-holding activities.
When entering or leaving the room, the teachers will ensure that the children are at the required social distance.
Our performances will be streamed live online to allow friends and family to watch in real time.
Hand washing and hygiene
All experience venues will have been deep cleaned before our course starts.
Children will be asked to use hand sanitizer before entering the class.
Hand sanitizer will be available at all times and hand washing will take place at regular intervals.
Surfaces will be regularly wiped down including frequently used areas like door handles.
Food and drinks
As normal, children must bring their own water bottle and nut-free packed lunch for our experiences.
All lunch boxes and water bottles will be wiped down before use.
They will be reminded not to share food or drink with anyone and will be asked to wash their hands before and after they eat.
Water bottles will be placed on a table and the children will be able to visit the table when they need a drink.
Clothing and bags
Parents will be asked to take any coats or bags home once they have dropped off their child.
All costumes and props quarantined for a minimum of 96hrs between courses.
Medication and first aid
Any medication should be given to the Producer who will store this safely, as normal.
All Perform Producers have up to date paediatric first aid training and qualifications.
In line with the new guidelines, Producers will wear a mask, gloves and an apron when administering any first aid.