Perform Challenge Awards
A celebration of everything your child has achieved
It's that time of year where your child may have received a special invitation from their Perform Producer, nominating them to take part in a Challenge Award. So, what is a Perform Challenge Award?
Each week, the children are learning new skills. boosting existing talents and taking part in things they may never have done before. Whilst packed full of fun, our classes are centred around child development and our Challenge Awards give children the chance to demonstrate everything they have learned and help them see the progress they have made.
The range of Challenge Awards - moving from Bronze for younger children through to Diamond for experienced performers - are designed to be in-step with a child's ability and an entirely positive experience.
Our syllabus details what your child needs to do - from introducing themselves, telling a joke and singing a song (Bronze) to more detailed Challenges like creating a dance, improvisation or writing and delivering a monologue - the Challenges are designed to assess a range of abilities allowing each child to feel a true sense of achievement.
What can I expect on the day?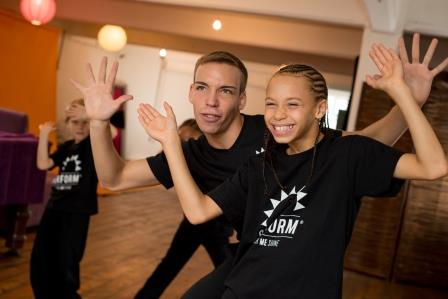 Our warm and friendly Perform teachers are also our Challengers so a Challenge is bit like being at a Perform class except that your child will be on their own. Participants will be asked to show the Challenger what they have learned in acccordance with the Challenge Award syllabus. It is informal and friendly and your child will be fully encouraged to do their best. Challenges last between and 5 and 10 minutes and your child will be awarded a Pass, Merit or Distinction by the Challenger on the day.
A chance to shine
A Producer will only invite a child to take part in a Challenge Award when they feel they are ready and capable - which is in itself a great achievement. Each child receives a certificate which is presented to their in their Perform class (to much applause). Our Challenge Awards are a postive celebration of what your child has learned in class - we can't wait to see your child shine!
Challenge Awards take place twice each year, find out more here or speak to your Producer.