Drama classes 7-12s
Our curriculum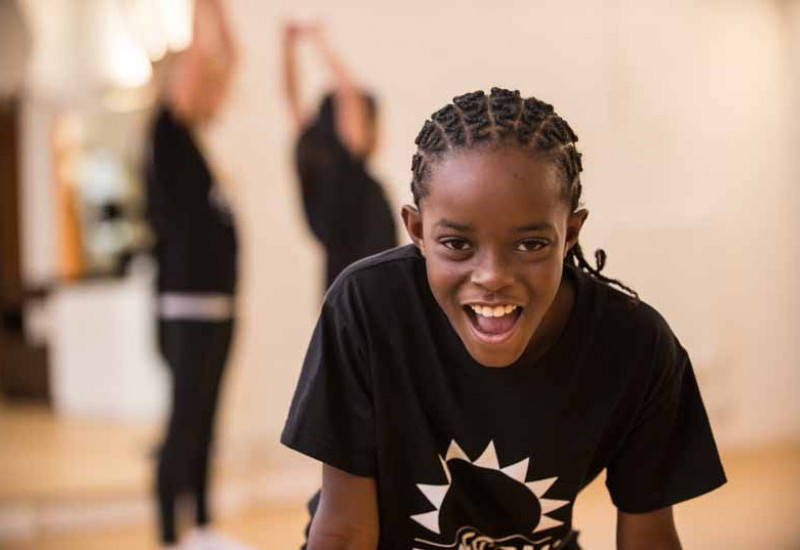 Classes for 7-12s last one hour on weekdays after school and 90 minutes on Saturday mornings and afternoons. The sessions are divided into three sections,each focusing on a different performing arts discipline.
Movement & Dance - starts with an energetic and fun group of exercises designed to inspire the imagination, develop coordination and reduce the chance of injury. The choreographer will then progress to technical work on physical skills and detailed stylistic notes.
Speech & Singing - aims to increase the flexibility of the vocal cords, develop basic musical reading and improve articulation and projection while maintaining good technique. The small groups allow most children to have solo or featured roles if they wish.
Acting & Improvisation - includes a series of drama-based games and exercises to boost confidence such as focus work, character communication and vocal projection. The director will also progress to more detailed performance notes on areas such as character, physicality and accents.
Each term, the children work together as a team rehearsing a special written musical production for family and friends on the last day. Past productions have included The Dream (based on Shakespeare's A Midsummer Night's Dream), Ebenezer (based on Dickens' A Christmas Carol), Bluebeard's Bride and Robinson Crusoe In Space. To help the children to learn the songs and dances at home, there is a new DVD of the songs from the show each term plus videos online.