Under the Sea - our summer theme for 4-7s
​It's time to burst out of our shells and dive into a magical world full of adventures.
Your child will sing along with Dolly the Dolphin, learn to dance the Fishy Funk and venture into the ocean depths as they take part in an adventure to rescue The Lost Pearl from the scary Deep Sea Creature.
Our highly skilled teachers will bring this breathtaking theme to life and help inspire young imaginations, build confidence and improve concentration. They'll use a unique mix of drama, dance and singing to bring out every child's potential. You'll be amazed how much your child's confidence will soar and their concentration will improve.​
As well as weekly class fun, children will take home a colourful sticker poster with stickers to collect each week plus a special script to help them rehearse for the thrilling end of term performance.
Try an Under the Sea class FREE
​Our weekly workshops use a unique mix of drama, dance and singing - specially developed by us - to bring out every child's true potential using the performing arts.
If your 4-7 year old has never experienced Perform before, you can book a FREE introductory session so they can discover the fun for themselves. But be quick - places on the Under the Sea submarine are filling up fast.
​Get the album, watch the videos and download the FREE app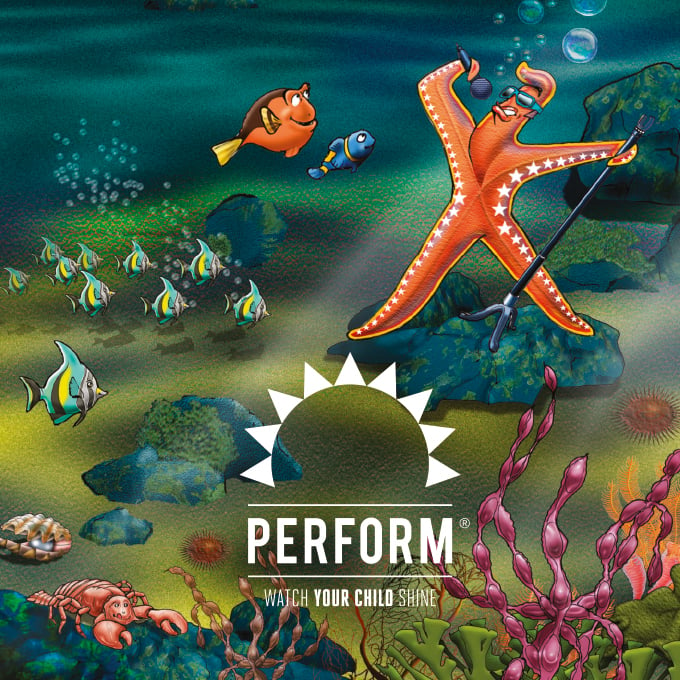 Our Under the Sea CD and mp3s accompany the classes and are packed with songs and stories. Download the mp3 album or get the CD from the Perform Shop. To see some of the songs and dances performed by professional actors, dancers and singers, watch the videos.
We've created our own fun app to complement our classes. Filled with educational games, songs, videos and including a full script, you can download it FREE from the App Store, Google Play or Amazon Appstore.
To book a place, simply contact us today or book online at your nearest venue.