Shake, Wiggle, Jiggle, Squiggle!
Connie Bergstein Dow, a professional dancer, teacher and passionate advocate of dance, tells Shine why we should encourage our children to dance.
If you were to peek into my creative dance class, you might see a teacher and preschoolers sitting with their legs crossed, swaying from side to side. This activity may not look particularly exciting. However, if you realised that we are imagining ourselves on a boat trip, riding the ocean waves, each carrying different cargo in our boats and visiting exotic destinations along the way, you would understand the enthusiastic smiles on the children's faces.
Creative dance (or movement) is the form of dance in which the participant uses movement to learn, explore, create, communicate and express emotions and feelings. It incorporates the basic building blocks of dance: the body, space, time and energy.
It can have a powerful impact on children's daily lives because it is both a physical activity and a vehicle for self-expression. It offers the rich experience of exploring and creating, with the added benefits of lively movement. Encouraging movement opportunities for children increases their kinesthetic understanding of the world and can yield tremendous benefits as we attempt to educate the whole child. We often incorporate music, art and drama into our early childhood environments, but movement may be missing. Here I'll explore a few of the benefits of creative dance.
Improving self-control

One of the gifts of structured movement is that it helps children develop body awareness and control, which can be incorporated into the rest of the child's daily routine or into the classroom. Moving is what they are doing as they walk into the room, so it's easy to transition this into learning. For example, make a game out of fidgeting! 'Can you think of another word for fidget? How about shake? Wiggle? Jiggle? Squiggle? Show me how your body looks when it squiggles!'
Helping spatial awareness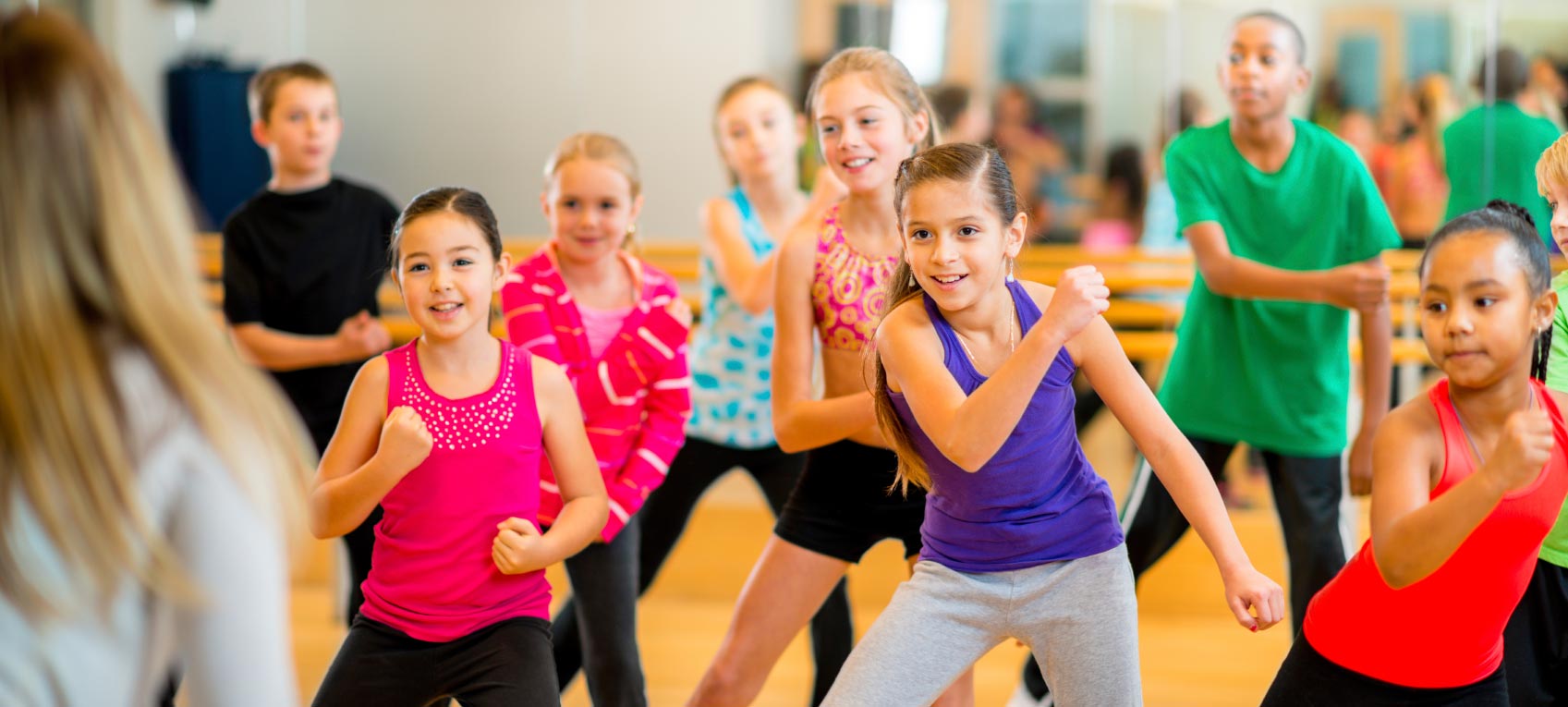 An important concept for children as they first experience a group or classroom situation is to learn about their own personal space, and to respect the personal space of others as well as the shared space. Playing an 'Inside the bubble' game with a group of children brings this to life, with each child imagining they are inside a giant bubble, but they can't allow their bubble to touch anyone else's. Taking giant steps around the room whilst keeping their 'bubble' intact is lots of fun and a great learning experience.
Aiding self-expression

A playful activity about emotions can help a child sort out and get in touch with her feelings. A child may not be able to identify in words how she is feeling at a given time, but might be able to express those feelings through movement. A 'funny faces' game is a subtle way of drawing her out.
All one needs to dance is the desire to do so. The body is the instrument, so whether it is used for a 5-minute brain break, a free form expression of how one is feeling, a specific guided movement activity or an interpretation of an idea, a story or music, dance can and should be an integral part of a child's day.
When I was young, I was clumsy and had a tough time getting my body to move in an integrated way. My mother said I would even trip over the patterns in a carpet! She signed me up for dance classes to help me to develop balance, strength and coordination. This was my introduction to the art form of dance. It gave me strength, self-confidence and a voice to express myself, and led to a life-long career. I feel strongly that dance and the other arts are not 'extras', they should be essential and transformational forces in our lives.

Connie Bergstein Dow is the author of Dance, Turn, Hop, Learn! Enriching Movement Activities for Preschoolers (Redleaf Press 2006) and One, Two, What Can I Do? Dance and Music for the Whole Day (Redleaf Press 2011).
Reference: The Power of Creative Dance by Connie Bergstein Dow for the National Association for the Education of Young Children.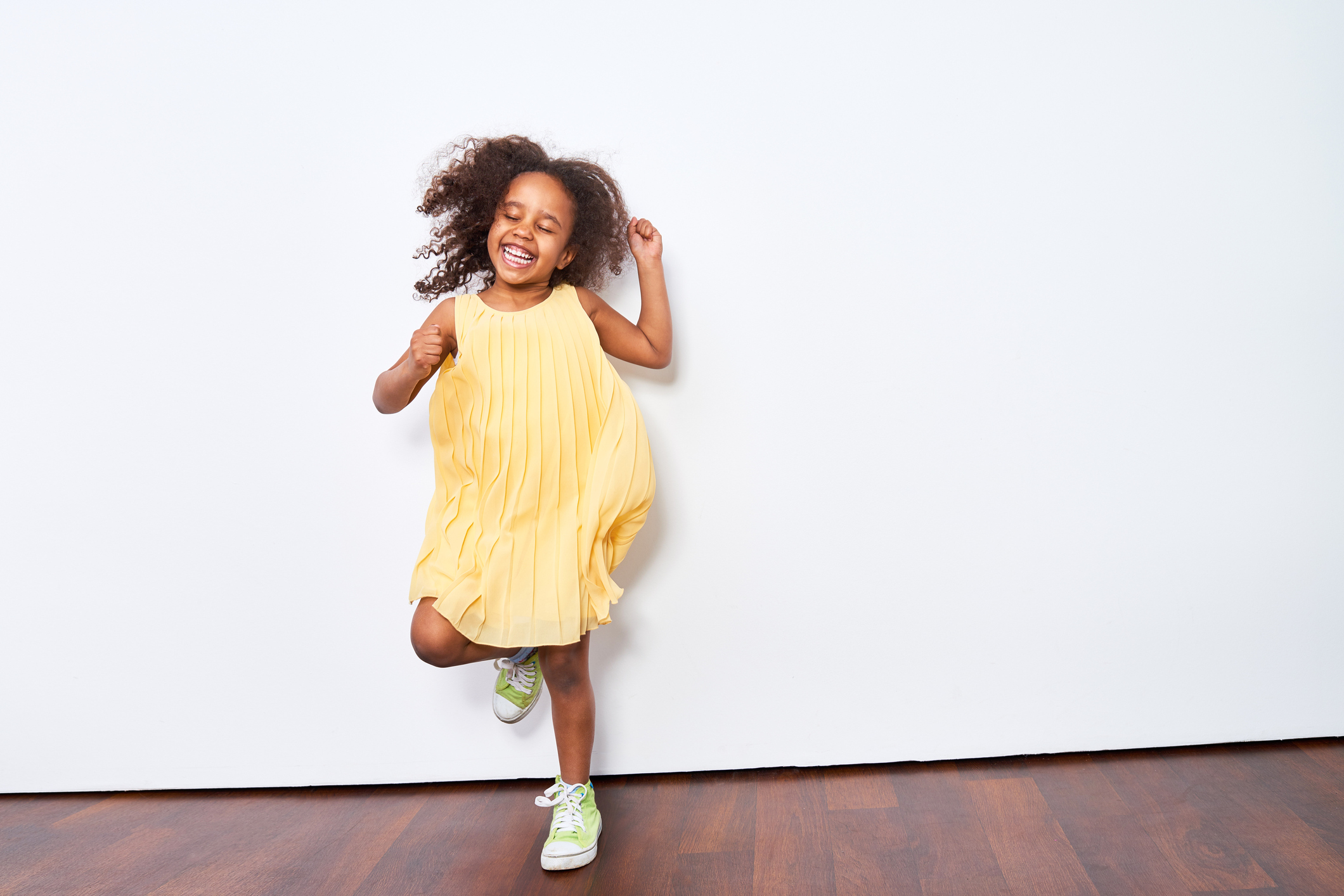 The benefits of creative movement:
Spatial awareness
Self-control (body awareness, control of one's speed, and control of one's direction in space)
Group cooperation
Delaying gratification
Listening, understanding and responding to instructions
Reasoning and problem-solving skills
Self-expression
Creativity
Gross motor skills
Life-long healthy habits
Learning academic subjects and concepts kinesthetically