Capturing the Nativity
Harry Wallop puts the audience in the spotlight as he braces himself for another dramatic interpretation of the birth of Christ.
I think I'm onto my 25th Nativity/carol concert/Winterville production. I'm not sure. After a while all the tinsel halos and red noses blur into one.
With four children under the age of 14, I have seen enough tea-towels on heads to fill an Ikea linen department, and enough angels to sing me to my rest. Last year, the youngest, just turned 5, was a snowflake. Or possibly a star. He was certainly dressed in white and had to bang a bongo drum during Whoops a Daisy Angel. If you put aside his complete lack of rhythm, he did it very well.
Don't get me wrong. I enjoy a Christmas show. Not hugely – I'd always much prefer to settle down with a box of Quality Street and 'Trading Places' to get me into the Christmas spirit. But I appreciate that a Nativity Play is often not just a child's first foray onto the stage, but also their introduction to the original Christmas story. And I'm all for that.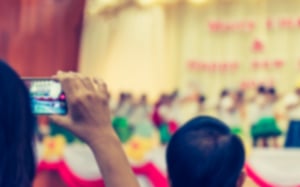 What I find increasingly difficult to stomach, however, are the parents. With each passing year, the parents do an ever-better impression of someone trying to keep the flame of Christmas spirit alive – by blowing it out. Part of the problem is that our local primary school gym is not large enough to squeeze in four years' worth of pupils, their tambourines and stuffed sheep, along with all their parents. The school gamely puts on two performances, but this does not quell the crowds. The crush to see the show is as bad as if they announced Benedict Cumberbatch was appearing as Jesus Christ Superstar – in a loincloth.
It starts about half an hour before curtain up. The mob gathers in the playground, dressed in scarves and woolly hats and looking perfectly friendly. But it's a front. Underneath the sensible overcoats and small talk about the weather, lies a seething mass of unalloyed aggression, ready to inflict grievous bodily harm in order to secure a much coveted seat near the front.
Last year, I rocked up late and had resigned myself to jostling outside the school gym and craning my neck through the doorway. But then I got a text from my wife. It turns out that as a leading light in the Parents' Association, and organising the pre-performance coffee and mince pies, she had bagged a brace of seats. Trump's White House is no match for the nepotism and back-room dealings that go on in the PTA. But I was not complaining. I slipped in the side and claimed my seat three rows from the front. For the first time, in many years, I could see the action. Alleluia.
But even this prime spot didn't stop me having to watch most of the play via the screens of other parents' iPads.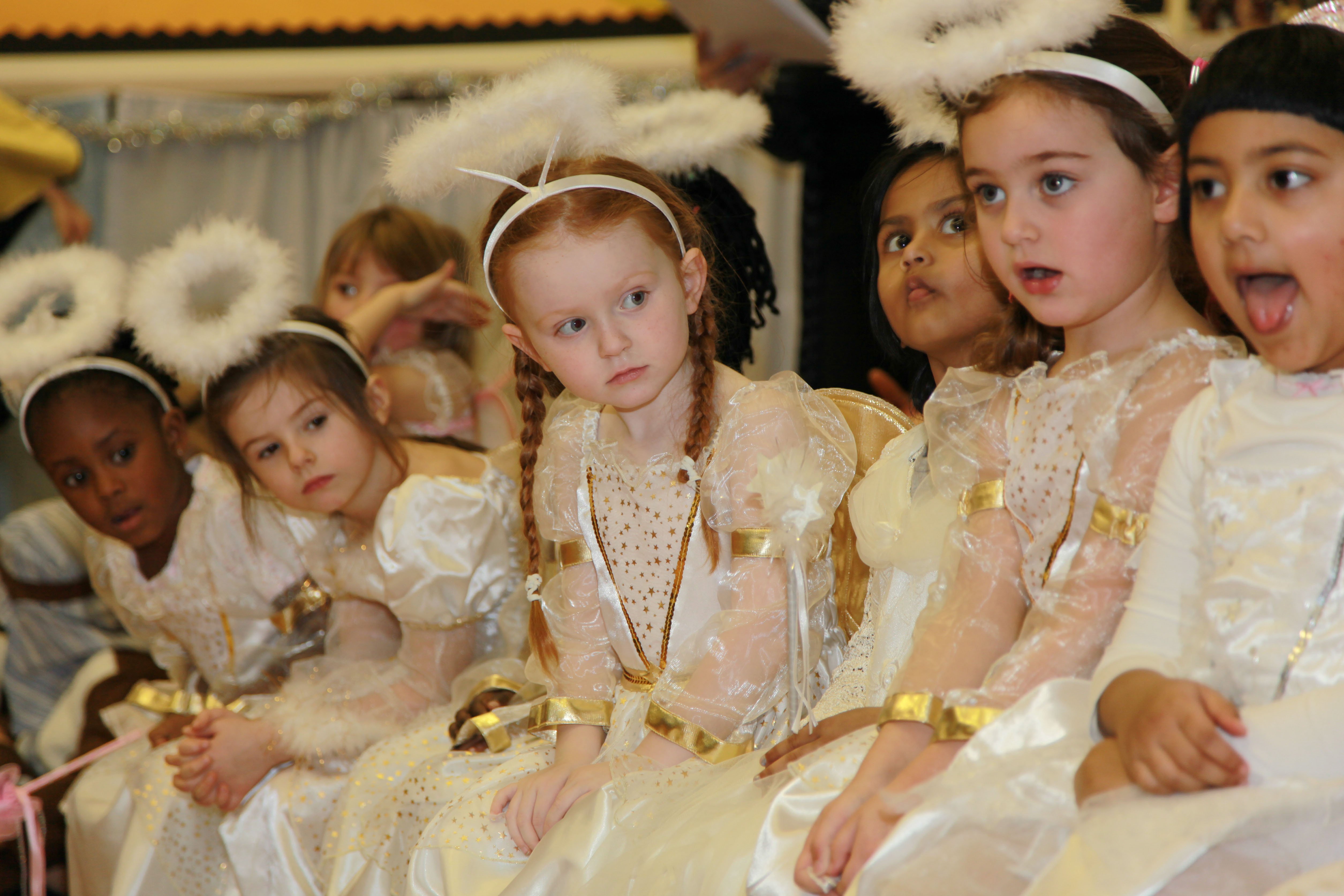 A decade ago, of course there was the odd camcorder and camera wielded. Of course, there were sharp elbows and the odd hissed, 'Martha! Martha!' as the shepherds herded in their flock. But it is now unbearable. Alongside the thicket of screens, I witnessed the debut of a selfie stick at a nativity play. The parent in question crouched, she must have thought, unobtrusively on her knees in the aisle while the phone-atop-stick was slowly raised high above the audience. She then, in crouching position, slowly swivelled the contraption to capture a panoramic shot. She might as well have hoisted a banner, with an arrow pointing towards the floor and the message "Warning: absolute prat".
Another parent, sitting next to me, wasn't satisfied with having a pretty good view of her darling little Santa. She left her seat, midperformance, to find a spot on the floor at the front of the audience so the worshiping of her own child could continue unadulterated. I sensed she would have preferred if everyone else on stage just packed up, left Bethlehem, and returned to Nazareth so she could enjoy a solo performance from her child, while she hugged herself in raptures.
The idea that this was a joint enterprise, that the children had come together to put on a play for everyone's entertainment, was completely lost. The concept that a school does things collectively, and sometimes children will not be the centre of the universe, did not seem to have crossed this parent's mind. The only thing that mattered was her daughter.
As Christmas messages to pass onto your children, it's a pretty crumby one. Maybe we should ban the parents. Or certainly their iPads.