Home support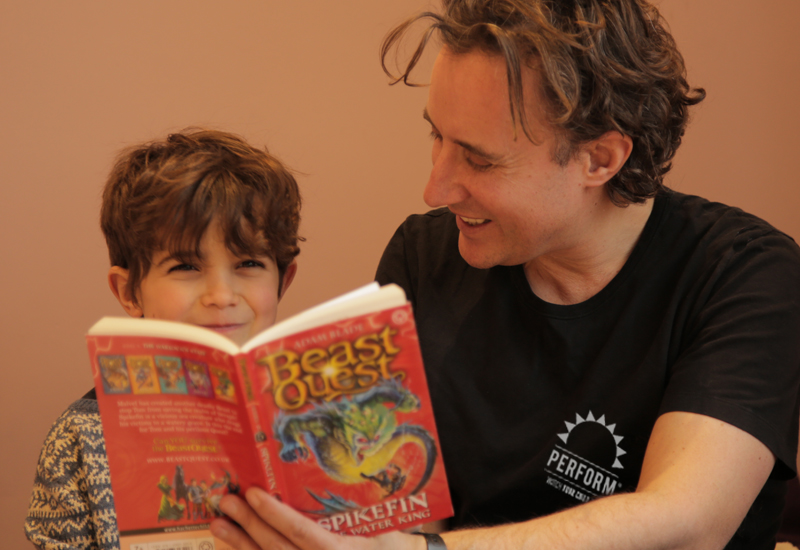 Make home-school amazing
Home Support is a new initiative that allows you to book a Perform teacher to come to your home to provide childcare for your child during lockdown.
Whether ad hoc visits or several days a week, as an Ofsted registered childcare provider, we have over 200 enthusiastic DBS-checked specialists ready to help with childcare during home-schooling while you work, study or seek employment.
Who are Perform teachers?
Our teachers are experts at bringing learning to life and keeping young minds entertained. They'll be friendly and welcoming with a real interest in your child and their progress through the school curriculum and their natural warmth and enthusiasm will create a great atmosphere of support and encouragement for your child to have fun and learn - with plenty of personal attention.
Unlike franchised organsiations, we recruit and contract all our own staff. That means that each one has undergone a rigorous selection and training programme to ensure they embody the Perform philosophy of bringing the best out in every child. All our staff are DBS checked, first aid trained, reference validated and regularly evaluated.
So, you can relax knowing that your child is in the best of hands.
How it works
Home Support is a flexible product based around your needs. Our teachers can attend for as little as one hour or as long as all day and visits can be one-offs, daily or weekly and there is NO additional cost for siblings*.
Teachers will do the same job as a nanny - caring for your child, helping them with classwork, homework and assignments while ensuring they are set up and ready to go for live lessons. They can also play games, encourage activities away from screens and take them outside for a break.
Support can be offered face-to-face at your home or virtually via Zoom. Under current guidelines, staff can enter your home for work purposes and, following months of Covid-secure workshops, our team are well-versed at keeping children and themselves safe.
Simply, contact us and we can put together a plan to suit your needs. Then, we'll find the perfect Perform teacher for you and they will call you in advance to discuss your child and your aims and objectives from the sessions.
* Please note that Home Support is suitable for chidlren aged 4-12 and we cannot be responsible for children under 3 years and 10 months.
How can the Perform teacher work safely in my home?
The current government guidance is that childcare in the home can continue.
The Perform teacher will socially distance (stay 2m apart) from members of the household but they are usually not expected to socially distance from the children although physical contact should be avoided. However, this is at the discretion of the parent or carer and should be agreed with the teacher in advance.
They will also:
Regularly wash hands, especially on arrival.
Regularly clean touched objects and surfaces, for example door handles, kitchen items and toys using your normal household cleaning products.
Keep internal doors open where possible to minimise contact.
Maintain good ventilation, for example keep windows and doors open, or be outside where possible.
Not attend under any circumstances if they or any member of their household exhibits symptoms of Coronavirus.
It is optional to wear a face covering while working in the home, but is it not required by law. Again, this is down to the choice of the parent or carer so please agree this with your Perform teacher in advance.
---
Costs
We accept payment by cash, credit or debit card (excluding American Express) and childcare vouchers.
HOME SUPPORT FACE-TO-FACE*
£50 for the first hour per day
£40 for the second hour per day
£30 per hour thereafter
Please contact us for more details.
HOME SUPPORT VIA ZOOM
* Please note that there may be additional travel costs for some locations beyond the M25.