It's good to talk
A few years ago we conducted a survey with Perform parents. What they were most concerned about was their children's communication skills being stunted by the digital age. Too much spending time online and not communcating in person, for example.
When I was a teenager and I called a friend at home, I would have to chat to their parent first before I spoke to them. You'd have a polite conversation with an adult before being put on to your friend. Now, my 13 year old just texts his friends directly. Most of the time he doesn't even talk to them. For me, too. I communicate with my friends more on WhatsApp than any other platform. These may sound like small things, but the digital age, while brilliant, has cut our social contacts and it has had an effect on our communication skills.
Roll on to 2021 though and that problem has been hugely intensified by Covid 19. In a nutshell, children have missed two full terms of education and access to preschool activities. Up until now, the focus has been on the effect on those children taking formal exams like GCSEs and A Levels, but what about the formative years and the children whose language skills have been drastically affected by not being exposed to friends, teachers and family during this time?
A recent survey in primary schools across England has shown an increased number of four and five-year-olds needing help with language. Staggeringly, out of the schools surveyed, 96% were concerned about pupils' speech and language development.
According to research, having issues with language at a young age can mean that by adulthood children are "four times more likely to struggle with reading, three times more likely to have mental health issues, twice as likely to be unemployed and have social-mobility issues". Pretty serious stuff.
Being able to communicate effectively is crucial to a child's development, their confidence, happiness and self-esteem so this is something that needs to be addressed urgently.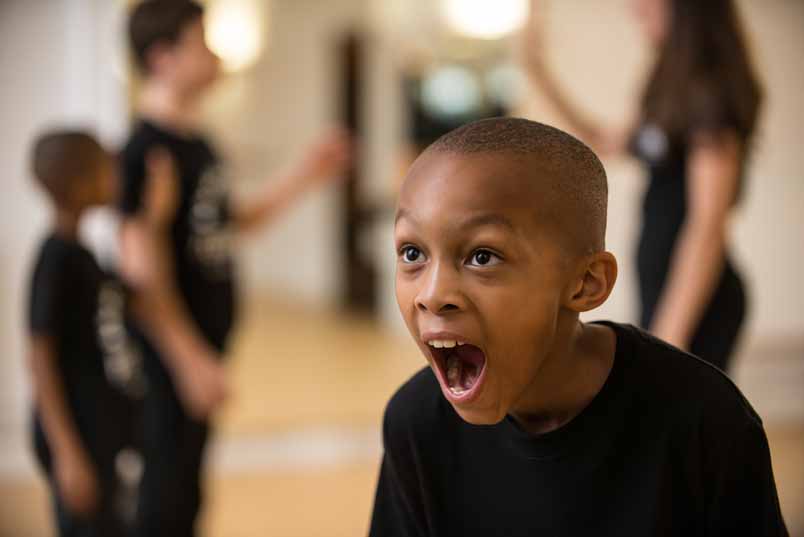 At Perform, confident communication is at the heart of everything we do and is central to our workshops. The Listen, Speak and Sing section of our classes is dedicated to oral communication. We work on how to speak clearly, how to offer an opinion and listen to others.

Through fun and creativity, we teach diction, vocal projection, breath control and eye contact - key skills of a confident speaker. Right from the age of four, children are encouraged to speak in front of the group, recite lines in our end of term performance and sing original songs solo and as part of a group.
We know that music can be a fantastic tool for learning and remembering things but singing is also proven to reduce anxiety and boost mood. Perfect for helping children come out of their shells and to become more confident communicators. Not only is it fun, but it is a brilliant way of learning new vocabulary, sentence construction and rhythm. You can read more about the many benefits of singing in my previous blog post - Why Sing?
We've been through a tough time and now young children need a prescription of playing together, drama and singing to help boost these essential skills that they may have missed. So let's help our children get lost in a song and dance like no one is watching as we celebrate being able to express ourselves - in person!
​Book a FREE trial at your nearest Perform class and boost your child's confidence and communication skills this term.