Spring term holiday fun for 4-10's
We're bringing to life two enchanting children's stories during the spring holidays: Hansel and Gretel in February half-term and The Secret Garden over Easter. These wonderful courses will take your child on a magical singing, and dancing adventure as we explore these classic stories and well-known characters.
Our brilliant team of enthusiastic actors, musicians and dancers will be with your child every step of the way inspiring and encouraging them. They'll work to projection their voices, learn energetic dance routines, sing catchy songs and develop the Perform 4 C's; Confidence, Concentration, Communication and Coordination.
At the end of three full days, the children will put on a lively performance to delight family and friends complete with colourful costumes and original songs.
Our courses run from 10am to 3pm each day - all your child needs to bring is a water bottle and a nut-free packed lunch and we'll take care of the rest.
What your child will enjoy
Three fun-packed days of drama, dance and singing
Energetic and inspiring team of actors, dancers and musicians
Original music and fabulous costumes
Thrilling performance on the last day for family and friends
Personalised certificate for every child
---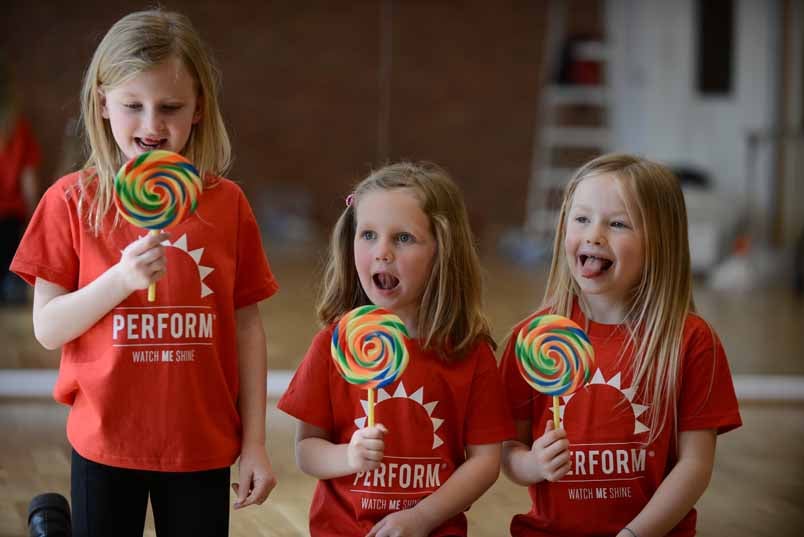 Hansel & Gretel
Three sweet days over February half-term
We're joining Hansel & Gretel on an adventure deep in the woods for some magical holiday fun.
Journeying into the enchanted forest with Hansel and Gretel, the children will make friends with the woodland creatures as they re-enact this wonderful fair story. They'll discover the delicious Gingerbread House covered in sweeties as they explore the woods. But, as it gets dark, will they find their way home or will they fall into the clutches of the evil Wicked Witch?
With lovely characters, lively songs and fun dance routines, this delicious tale is a real treat during February half-term.
Find your nearest venue by calling 0207 255 9120 or book online at perform.org.uk/hansel
Courses run from 14th to 16th February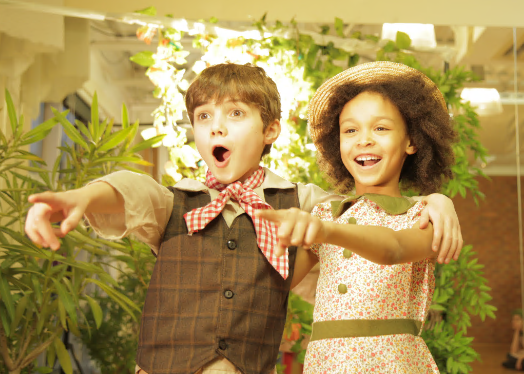 The Secret Garden
Three fun-filled days at Easter
We're entering the mysterious world of Misselthwaite Manor and discovering the excitement of reawakening a long-abandoned garden across the Easter holidays.
Our energetic teachers will nurture the creativity and confidence of your child as they embark on a thrilling adventure across the Yorkshire Moors exploring themes of friendship, determination and the joy of the natural world.
The perfect adventure for spring, with a chance to make new friends and stretch their bodies, voices and imaginations.
Find your nearest venue by calling 0207 255 9120 or book online at perform.org.uk/secretgarden
Courses run from 4th to 6th and 11th to 13th April.