Jungle Rumble
Wild, untamed and live in the West End
We're taking our Perform spring term theme to the West End this February half-term in an all-singing all-dancing extravaganza - Jungle Rumble.
Based on The Jungle production that our 4-7 classes will beworking on, this sensational show features a professional cast of actors, dancers and musicians who will bring our jungle adventure to life on the West End stage. Imagine your child's face when they watch The Jungle show they're learning in class being performed live with a stunning set, dazzling lighting and costumes to die for. It's going to be grrrrreat!
---
About the show
Jungle Rumble tells the story of ancient elephant Eeli, shy zebra Zella and cheeky monkey Boo, as they journey deep into the heart of the jungle on a fearless expedition to rescue Snow, the last white lion, from the evil Lord Braggard. With thrilling choreography, uplifting songs including Don't Trust a Cheetah and The Jungle Jive and an inspirational message about working together to protect the Earth, Jungle Rumble is the perfect half-term treat for the whole family as well as being an ideal way to introduce your child to the magic of live theatre.
---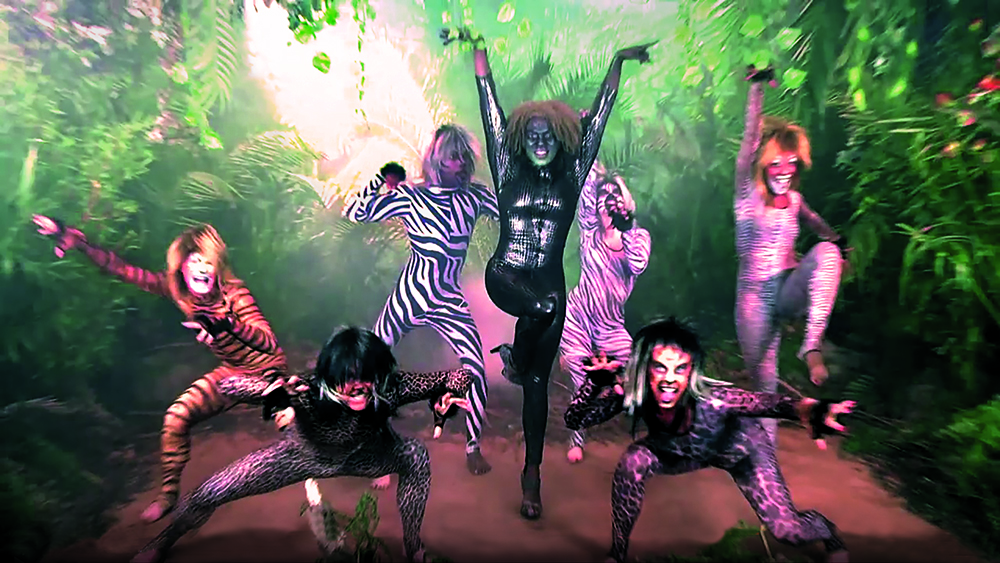 Book your tickets for Jungle Rumble now!
Performance dates: 14th to 20th February
Venue: The Fortune Theatre, Russell Street, London, WC2B 5HH
Find out more at junglerumble.show or book now at atgtickets.com