Outlaw- spring theme for 7-12s
From January, 7-12s are joining heroic Robin Hood and his gang, The Merry Men, in a feisty feud between the outlaws of the Sherwood Forest Estate and the villainous Sheriff of Nottingham.
With angry protests, desperation and chaos on the streets, will our hooded hero save the day and bring back power to the people? Featuring funky urban beats, an outrageously evil King John and a pumping glitter all disco finale, this modern version of Robin Hood has been specially adapted into a witty and energetic show perfect for 7-12s.
Download the FREE app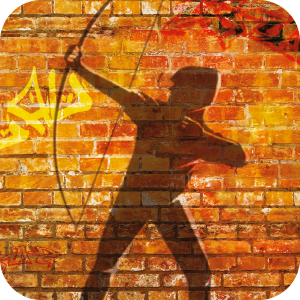 The Outlaw app is the ideal partner to the show, containing a complete copy of the script, special walk-through videos of the song and dance moves and professionally produced videos featuring actors performing the musical numbers. There's also an interactive recording studio feature! Just go to the Apple AppStore, Google Play or Amazon AppStore to download it for FREE.
Listen to the songs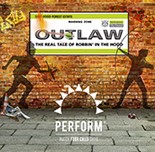 The Outlaw DVD and MP3 download contains all of the songs from the show performed by professional actors and singers. You can download it here.
And for a sneak preview of some of the songs and dances included included in this amazing production, visit perform.org.uk/outlaw.
If your 7-12 year old has never experienced Perform and would like to be a part of the show, why not book a FREE introductory session TODAY so that they can try a class? Spaces on this brilliant new production are going faster than one of Robin's arrows.