How to make a Perform Teacher
Ever wondered how Perform recruits and trains its wonderful Producers and Teachers? Lucy Quick, co-founder and Principal of Perform, gives us the low-down on the rigorous processes she uses for finding the very best and then making them even better.
When Perform parents tell me what they think about our teachers, they consistently use the same vocabulary to describe them. 'Nurturing', 'energetic', 'inspiring', 'amazing' are words that come up again and again.
But then finding the best people is something that we invest a lot of time in. We work hard to recruit the most fantastic teachers we can for our classes because, however good the scripts, songs, games and dances are, we know it's having the right person teaching that makes the difference. It's the individual connections that they form with the children that make Perform special.
Finding the best
Firstly, we are very picky about which CVs we accept. We only consider actors, singers and dancers who are performing arts graduates. Not only is it important that they are professionally trained but we also need them to be 'triple threats' – they must be able to act, sing, and dance.
Once we've screened CVs, we hold a workshop audition for potential teachers. As well as checking their singing, dancing and acting abilities, we also get them to lead a drama game so I can see how they deliver it and, importantly, if they have the right energy for Perform.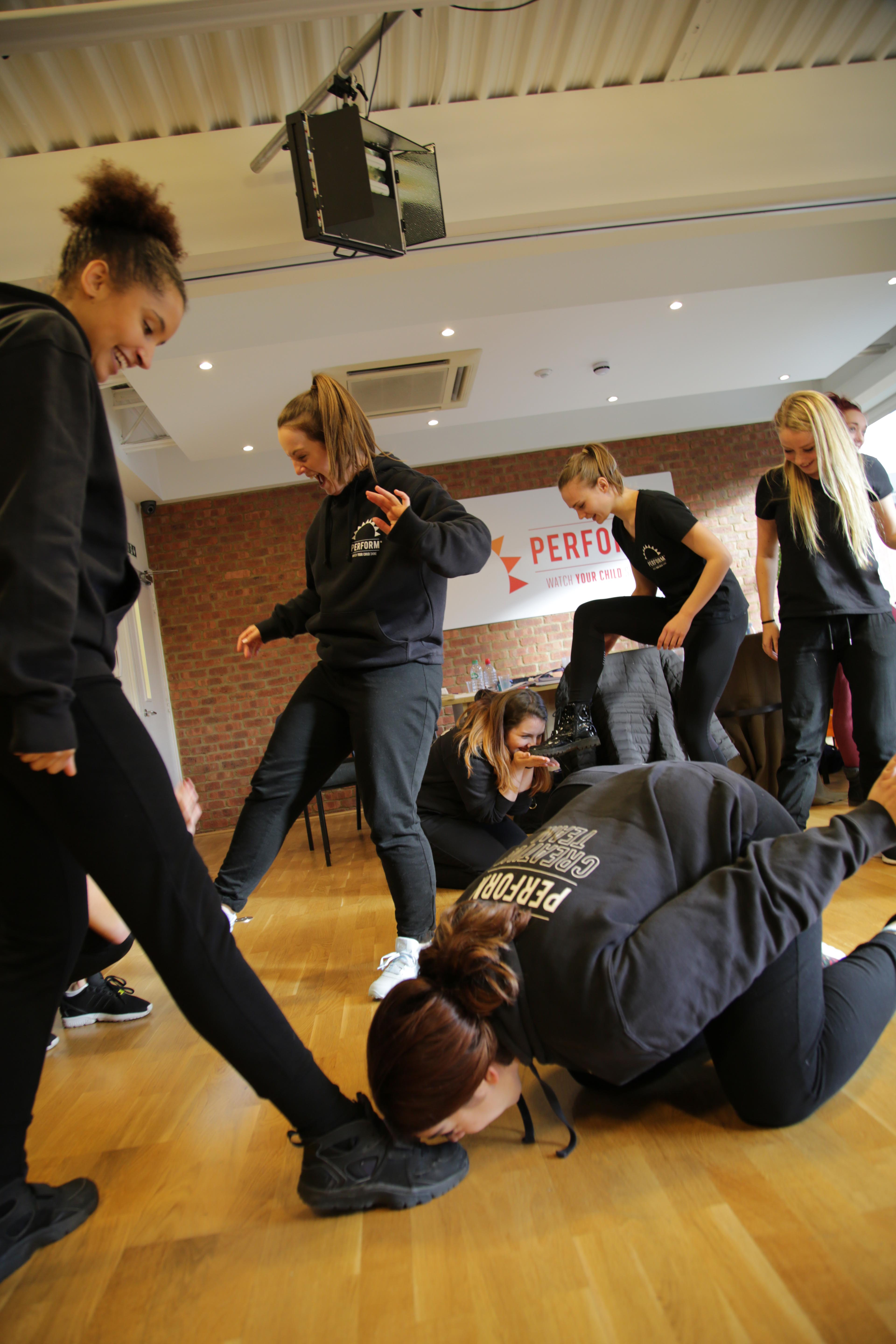 If we think that they have the Perform sparkle and talent, they are invited to watch some classes so that they see the style and format of what we do.
World class training
Perform teacher training is unrivalled in the industry. Its aim is to focus and fine-tune every trainee's natural talent and energy to make them even more inspirational and effective when working with children. Trainees start with the Basic Teacher Training course with our team of Area Partners, where they learn exactly how we teach. We're very specific about the methods we use and, despite having different personalities, we all possess the same core teaching style that we know gets the best out of the children.
Behind the scenes, we're also gathering references and running DBS checks. In their final training session, everybody undergoes Health and Safety training and Producers do a special child-focused First Aid course. Once the new teachers feel they are ready, we send them off into the world of Perform, with their first few sessions supervised by an Area Partner.
Continuous improvement
Training doesn't stop once the teacher is in the class. Each week at Perform HQ, we run 'Refining Training' – our version of CPD. And, every term, we all meet on a Sunday and sing and dance for 6 hours, making sure we all know exactly what we are teaching for that forthcoming term.
The one downside of recruiting a pool of incredibly talented performers is that inevitably some will leave us for acting work. We manage this by team-teaching our classes in pairs (Producer and Teacher) so that, even when that does happen, we're still able to provide continuity for the children.
When I recruit our teachers, I always remember my days as an actress (a long time ago now) and often say to interested teachers, 'This isn't a little bit of teaching that you do in between acting jobs.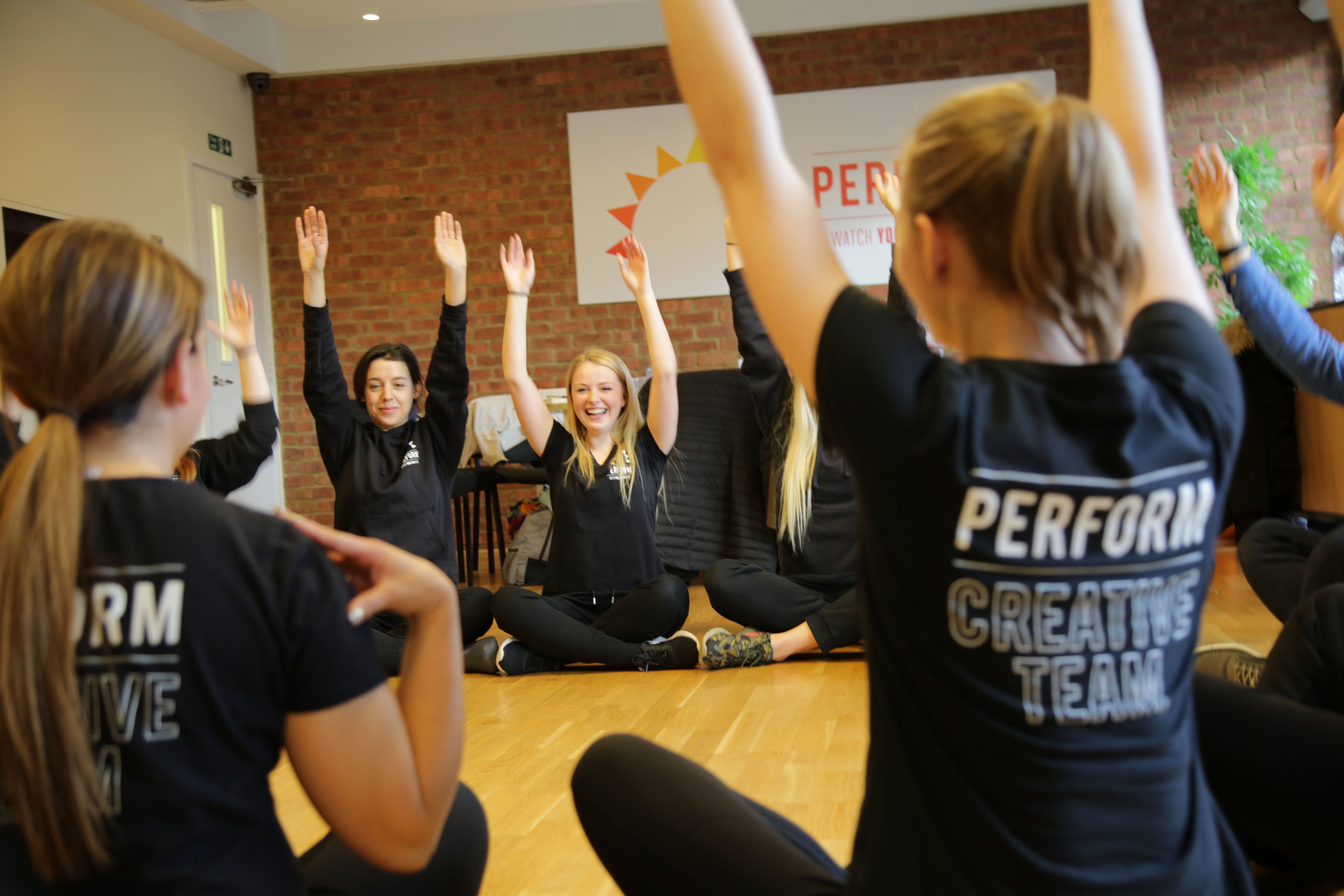 If you're not passionate about passing on your skills and inspiring children through the performing arts, then this isn't the job for you. However, if you're looking for the most fun and rewarding job in the world, that stretches your skills daily, and you want to change children's lives, then it's perfect.'
And finally, I've picked out some parent's comments which exemplify exactly the kind of impact we hope our teachers have on the children. We hope all our Perform children enjoy classes as much as these children do!

'You fill Connor's six-year-old heart with complete joy each and every Saturday morning...'

'Imogen LOVES Perform. She counts down until the next class. She always leaves really animated and enthused by the session. She will revisit games, songs, movements and discussions at home.'

'James loves going to Perform and asks every day how many more sleeps until the next session!'