City lights or country delights?
From the bustling streets of Manhattan to a field in the Oxfordshire countryside – mum of four, Lucy Cavendish, considers where is best to raise a family.
When my son Raymond was three years old, I decided to move from New York – Manhattan no less! – to Oxfordshire. Not only did I decide to move to Oxfordshire, I chose to live in a village... well, not even a village really. I chose a small cottage in the middle of a field. For the three years previously, Raymond and I had woken up to see little more than concrete blocks. The buildings are so tall in NYC, you can't see the sky.
Once we'd moved though, we got up to the crowing of a cockerel, the moo-ing of cows. Instead of dashing out the door and going to a diner for breakfast, we went and collected eggs from the local farmer and, if we were lucky, he'd give up a half pint of fresh milk. Subway rides were replaced by long walks, trendy mini-sneakers for welly boots.
It felt great and I was convinced I'd made the right decision.
I have remained in the country ever since. Raymond is now 20 but I have brought up my subsequent children in the cottage in the field as well. They are Leonard, 14, Jerry, 12 and Ottoline, 9 and they are all country kids. It's how they like it, they say. They have a lot of freedom and a menagerie of animals. We go for walks. We make fires. We cook outdoors. It's all very Enid Blyton.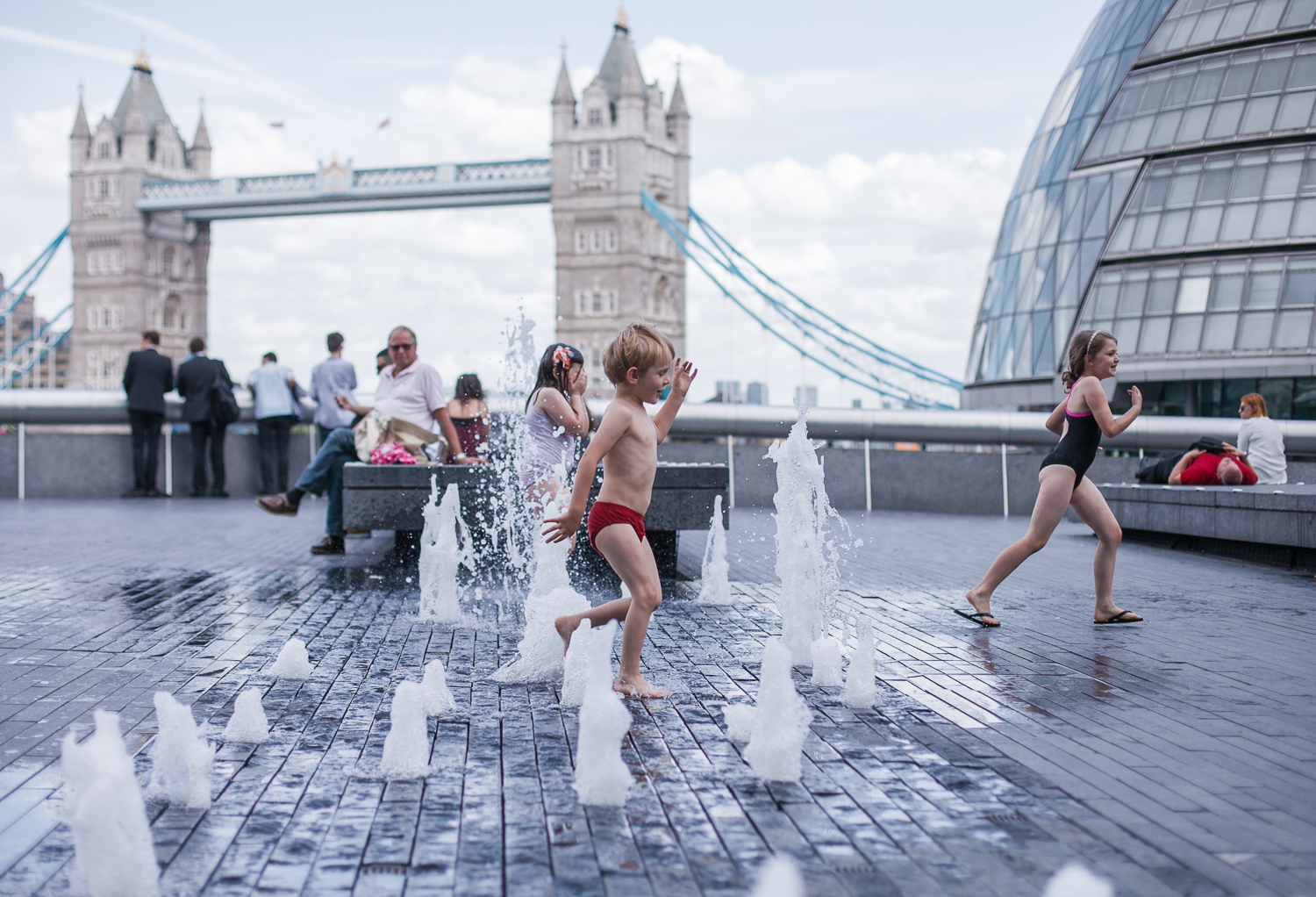 Job done. But is it? Sometimes, when I see my friends who live in London, I marvel at how different their children are to mine. Whereas my children seem to be somewhat unworldly, their kids are savvy and funny. They know to live life in a way my kids don't. They're trendy, sassy and "with it". They have a broader range of interests as so much is available to them in London. OK, they don't really know the difference between a cow slip and cow parsley – like my kids do – but, I am increasingly beginning to wonder whether or not I have done my children a disservice by sticking them in a field. Going on a public transport is a Big Deal for my children. Their city friends don't turn a hair. I wait with my 12-year-old to put him on the bus which leaves 20 yards away from my house. My friend's 12-year-old travels from Tufnell Park to Barnes every single day and back all by himself.
When I moved out to the countryside I congratulated myself by making what seemed to be a child-friendly decision and it certainly has been. I have three boys and, in my experience, they need fresh air and exercise. They have certainly benefitted from that. Also, they are growing up in a small community where everyone knows everyone else. It means they feel very supported by everyone they know and feel not just physically safe but emotionally safe too. The downside though is that they don't have the breadth of life experience that city kids have. There are no restaurants serving exotic food near where we are. It's hamburgers and pulled pork not sushi and fusion food.
The world in the countryside feels a smaller space despite the rolling hills. There is very little cultural diversity living near our field let alone interesting art installations, experimental music schools or hip-hop dance classes. I think my children feel a bit self-conscious with their London friends. I can see them trying to keep up, pretending they get cultural references when I know that they don't. Their London friends have an innate swagger and sophistication and a can-do air. Nothing seems to frighten them apart from cows.
So I'd say the ideal is to mix and match if possible. I love to take my kids to London and see the look on their faces as they negotiate their way around Piccadilly Circus. Then I take them home and we count the stars in the clear dark inky sky and go to bed with the sound of owls hooting.