Drama classes 4-7s
Our curriculum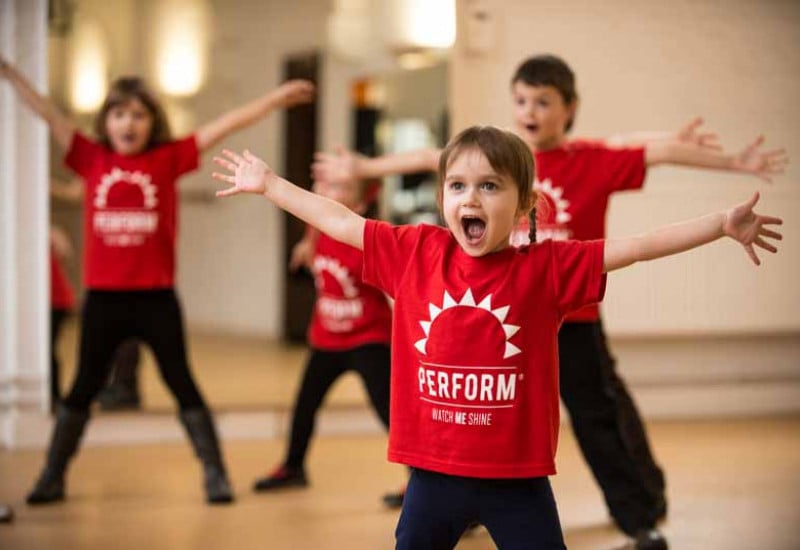 Our classes for 4-7s last one hour on weekdays after school and 90 minutes on Saturday mornings and afternoons.
The classes are divided into three parts and, at weekends, include a short break.
Move & Feel – encompasses dances, rapid reaction games and yoga-inspired mirroring exercises. All the activities in this section focus on the children developing good coordination, balance and core stability as they grow. They'll also enjoy greater self-assurance, improved posture and confidence to participate in physical activities.
Listen, Speak & Sing - the children learn specially composed songs, tongue-twisters and raps. Fun modern words and a humorous approach means this section is ideal for boosting children's confidence, concentration and communication skills, all while establishing focus within the group and giving shy children a chance to shine.
Create & Imagine - the drama-based part of the class. The most enjoyable way for your child to learn is through play so we use lots of specially developed exercises such as character explorations, storytelling and role-playing improvisations. This session will really help to improve children's attention at school as it develops concentration, imagination and speaking skills in a fun and imaginative way.
Each term there is a new theme such as The Jungle, Outer Space or Under The Sea and children receive a colourful sticker poster which they complete week-by-week before performing a presentation on the last day. To help the children to learn the songs and dances at home, there is a themed album available as an MP3 download each term plus videos and a free mobile app available.