Drama classes 7-12s
Weekly Drama Classes For Kids Age 7 - 12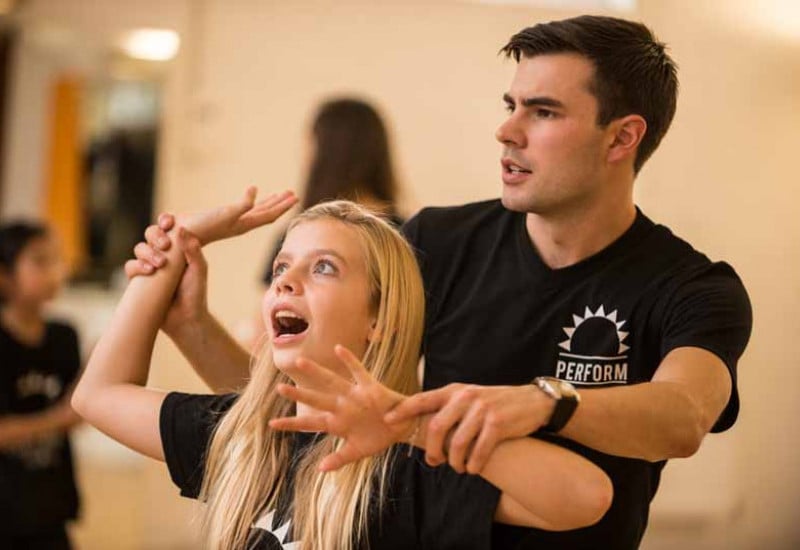 Acting, singing and dancing with inspiring professionals - learning skills for life
Dedicated to helping young minds and bodies grow, our philosophy at Perform is to put child development at the heart of everything we do. So our classes for 7-12 year olds are designed to build confidence and teach life skills that will be invaluable in future life.
Each week, professionally trained actors, directors and choreographers work with the children rehearsing songs, dances and scenes from a specially written show. They help them learn new skills and challenge them to do their very best in a supportive and fun environment. On the last day of term, they combine what they've done into an inspiring performance for family and friends.
These drama classes for 7-12 year olds run in venues across London, the South-East and the West. Each class offers the same unique mix of fun and lively activities that have been the hallmark of our success. Classes are held after school (60 minutes) and at weekends (90 minutes). Click to find your nearest venue.
You don't have to take our word for it - read what parents say here. Then, book your child a FREE drama, dance and singing class at your nearest venue. We're confident that your budding Performer will love it.