Outer Space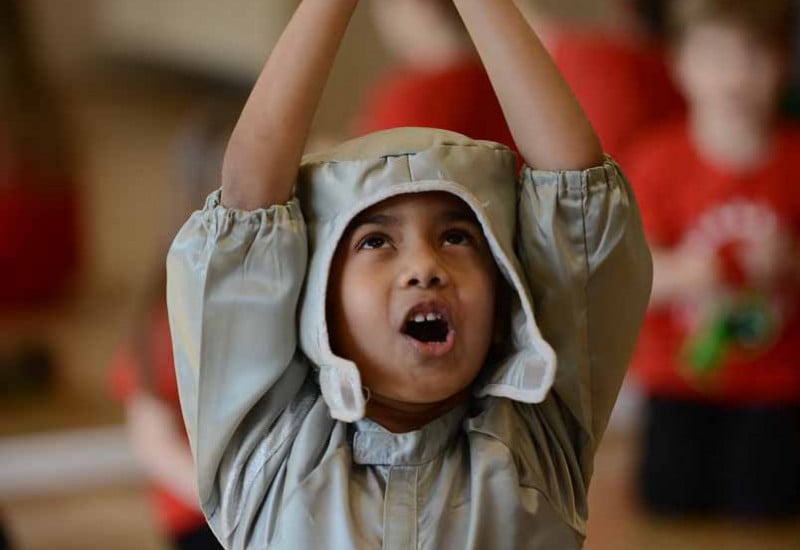 This term, we're blasting off into a star-studded galaxy for an amazing intergalactic adventure. Your child will zoom off with the Sparkly Spaceman, dance the Zero Gravity Groove and meet the Man in the Moon as they go on a mission to save the universe. What's more, they'll enjoy themselves so much that they won't notice how much their skills are developing, but we are certain that you will!
Our energetic and inspirational team of teachers will bring this theme to life as the children learn songs, dances and scenes from a special scriptpack before putting everything together into an end-of-term presentation that's going to be out of this world!
Click below to see videos of some of the songs, dances, raps and tongue-twisters the children will be learning including the Zero Gravity Groove dance, the Sparkly Spaceman and Moon Rock songs and the Man in the Moon and Planet Rap poems.
If your 4-7 year old has never experienced Perform before, you can book a FREE introductory session so they can discover the fun for themselves. To book a place, simply contact us today or book online at your nearest venue.
FREE Outer Space Album CD for all new sign-ups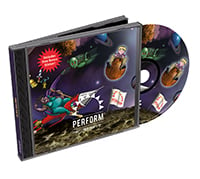 Each term, there is a specially produced themed CD packed full of songs, dances and stories to enjoy at home. Join PF as he rockets into a star-studded galaxy, meet the Sparkly Spaceman, dance the Zero Gravity Groove and even tuck in to a cheese platter with the Man in the Moon, it's an adventure that's out of this world.
The CD can be purchased at the classes and online at Perform Play where tracks can also be downloaded in mp3 format. And new sign-ups and those taking out a new Direct Debit agreement can take a CD home absolutely FREE!*
* Free CD 0ffer applies to new sign-ups or when taking out a new Direct debit. Terms and conditions apply.
FREE app for iPhone and iPad available NOW

Zoom into distant galaxies with the Perform Outer Space app. Children will love learning about the planets in Space Hopper, testing their spelling with Stellar Speller, boosting their concentration with Memory Mission and having fun across the Universe with Alien Antics.

Available now for FREE download for iPhone and iPad from the App Store.