Fairytale Forest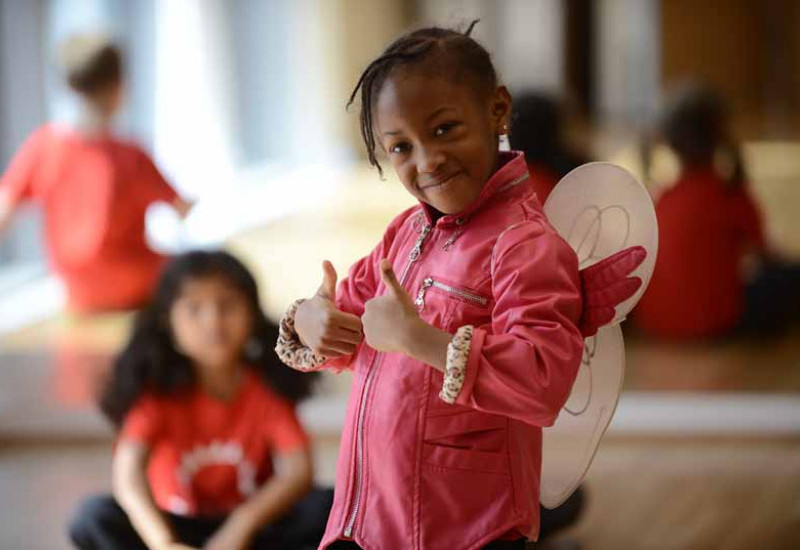 This term, Perform children are heading into the Fairytale Forest for an amazing adventure. We've taken much-loved classic fairytales and mixed them up with the latest funky moves and grooves, and there are some extraordinary characters to meet.
We're hanging out with the Funky Fairy, sleeping under the incredible Dream Tree and rapping the Rapunzel Rap - we might even see a unicorn along the way! It's fairytale-tastic so why not join us for the fun?

Our weekly workshops for 4–7 year olds are run by an expert team of actors, singers and dancers who use a unique mix of drama, dance and singing to bring out every child's potential. You'll be amazed how much your child's confidence will soar and their concentration will improve. What's more, they'll be having so much fun, they won't even realise!

As well as weekly fun, children will take home a colourful sticker poster to complete. There's also an album of songs and stories, videos, an accompanying app and a special script to help your child rehearse for the thrilling end of term performance. For a sneak preview of the songs and dances, click on one of the videos below.
If your 4-7 year old has never experienced Perform before, you can book a FREE introductory session so they can discover the fun for themselves. But don't delay - places on the Fairytale Express are going fast! To book a place, simply contact us today or book online at your nearest venue.
The Fairytale Forest Album FREE MP3 download for all new sign-ups
Each term, there is a specially produced themed album packed full of songs, dances and stories to enjoy at home. The Fairytale Forest Album is a hip-hop and rap flavoured album featuring popular tracks such as the Funky Fairy, the Gingerbread House and the massive, Fairy Tail dance.

The album can be purchased at online on The Perform Shop where tracks can also be downloaded in mp3 format. And new sign-ups and those taking out a new Direct Debit agreement can download it absolutely FREE!*

* Free download offer applies to new sign-ups or when taking out a new Direct debit. Terms and conditions apply.
FREE app available to download now
Discover the magical Fairytale Forest with the FREE accompanying app. Children will love expressing their creativity with the Soundboard, testing their memory in the Memory Game and boosting their coordination as they help the Funky Fairy gather jewels while avoiding evil spells. There's also a selection of lively videos featuring Fairytale Forest songs and dances to watch and join in with at home.

Available NOW for FREE download for iPhone and iPad from the App Store and Google Play and the Amazon App Store for Android.
FREE Freddy Frog soft toy for every child at the end of term
Throughout the term, we'll be taking Freddy Frog with us on our adventures into the Fairytale Forest. What's more, every child who performs in our fabulous end of term presentation will go home with their very own Freddy Frog plush toy.

Those who missed our Around the World show will also be able to collect their own Wally Wallaby at the start of the new term.
Keeping your child safe
We've always put children at the heart of everything we do so we're keen to help your child back to the real world of laughter, fun and social interactions. But of course, it goes without saying that their safety and security is paramount at all times.

Click to find out how we are keeping your child and our classes Covid-Safe.