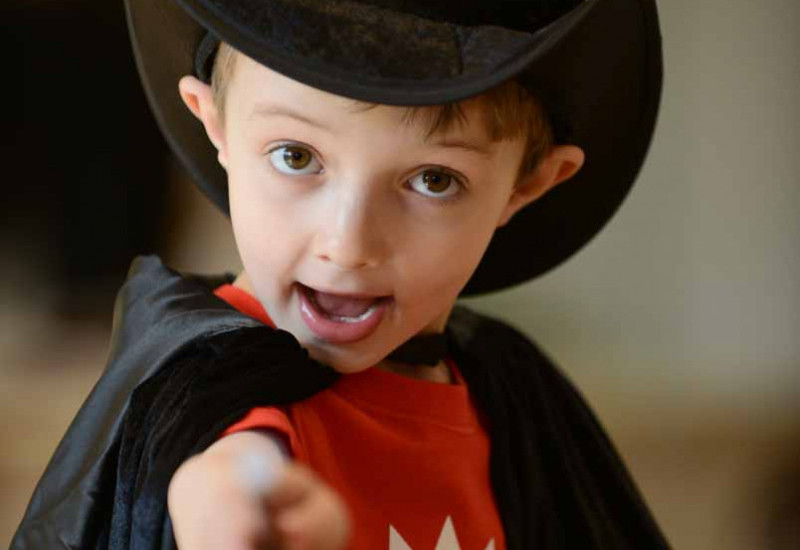 Roll up! Roll up! From September, Perform children will be somersaulting, cartwheeling, clowning and juggling their way into the Big Top as we go on an amazing Circus Adventure! They'll discover a world of acrobats, trapeze artists and fire-eaters, cheer up the Clown With A Frown and crack their whips in the funky Lion Tamer's dance.
Our enthusiastic and experienced teachers will bring this colouful story to life with a fun-packed mix of games, exercises, raps and tongue-twisters. Your child will enjoy themselves so much that they won't notice how much their skills are developing, but we are certain that you will!
If your 4-7 year old has never experienced Perform before, you can book a FREE introductory session so they can discover the fun for themselves. To book a place, simply contact us today or book online at your nearest venue.
Click below to see the songs and dances the children will be learning.
FREE Circus Adventure Album CD for all new sign-ups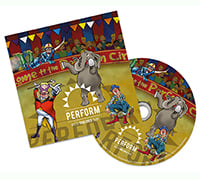 Each term, there is a specially produced themed CD packed full of songs, dances and stories to enjoy at home. Featuring songs such as Lion Tamer, Circus Flea and Clown With A Frown, this album is colourful fun for every little circus performer.
The CD can be purchased at the classes and online at the Perform Shop where tracks can also be downloaded in mp3 format.
And new sign-ups and those taking out a new Direct Debit agreement can take a CD home absolutely FREE!*
* Free CD 0ffer applies to new sign-ups or when taking out a new Direct debit. Terms and conditions apply.
FREE app for Apple devices available NOW

The Perform Circus app has come to town so take your seats for the Greatest Show On Earth. Children can enjoy flexing their creativity in Clown Face, putting on a show in My Big Top, honing their coordination skills as the Circus Ringmaster and developing their concentration in Amazing Acrobats. They can also enjoy a selection of lively videos featuring circus songs, dances, raps and tongue-twisters to watch and join in with at home. Click here to download the Perform Circus app FREE from the App Store.

As well as weekly fun and the chance to make new friends, your child can take home a colourful sticker poster and a FREE CD* packed with songs and stories that will keep them entertained between workshops. As the weeks progress, they will also receive a special script to rehearse for an exciting performance at the end of term that family and friends can all enjoy.
We offer a FREE Drama Workshop to try out Perform so why not contact us or book online?
* Free CD offer applies to new sign-ups or when taking out a new Direct debit. Terms and conditions apply.