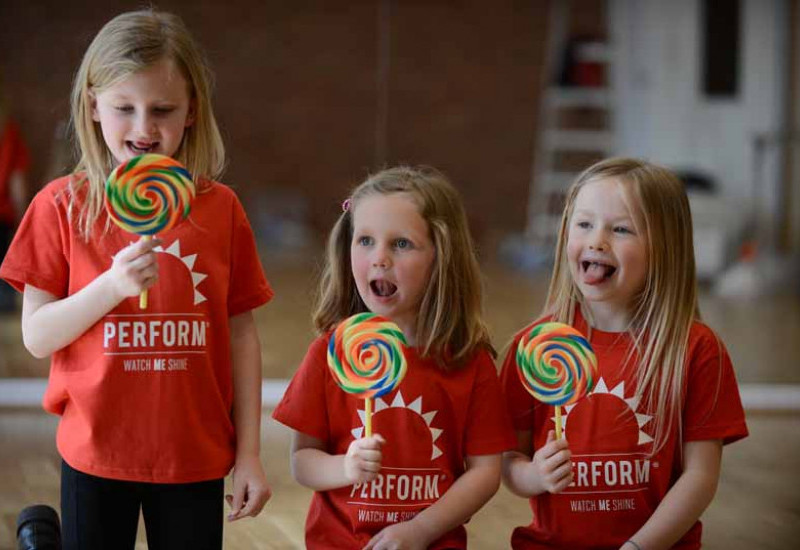 Join Hansel and Gretel this February half term for an extra sweet adventure.
Journeying into the enchanted forest, the children will make friends with the woodland creatures and discover the delicious Gingerbread House along the way. But will they manage to outwit the evil Wicked Witch and escape her clutches?
Our brilliant team of enthusiastic and highly trained actors, musicians and dancers will be with your child every step of the way inspiring and encouraging them. They'll work to project their voices, learn energetic dance routines, sing catchy songs, and develop the Perform 4 Cs: Confidence, Concentration, Communication and Coordination.
At the end of three full days, the children will put on a lively performance to delight family and friends complete with colourful costumes and original songs. They'll also get a personalised certificate to celebrate everything they've achieved.
It will be the best fun of the half term! But don't take our word for it, click here to see what parents have said about previous holiday courses.
What your child will enjoy
Daily 5 hour sessions over three days (10am - 3pm)
Specially formulated games and exercises boosting confidence and building concentration
Tailored approach enabling all children aged 4-10 to participate fully
Final performance for friends and family with colourful costumes and original music
Personalised certificate of achievement for every child
Sessions run by enthusiastic professional actors, singers and dancers.
Our three day courses run from 14th - 16th February 2022.
Your child just needs to bring a nut-free packed lunch and a water bottle and we'll take care of the rest.
Please click to find a list of all holiday course venues, details of your nearest venue or to book online.
The three day Hansel and Gretel courses cost £260.*
CLICK HERE TO FIND YOUR NEAREST VENUE AND BOOK A PLACE
* We offer a 25% discount for siblings and reductions for groups. All children are required to wear a Perform T-shirt throughout the duration of the Holiday Course. If your child does not have a T-shirt, this must be purchased at an additional cost of £8.50.
** Owing to class size restrictions, the Highbury course will be priced at £285 for 3 days.