The Magician's Chamber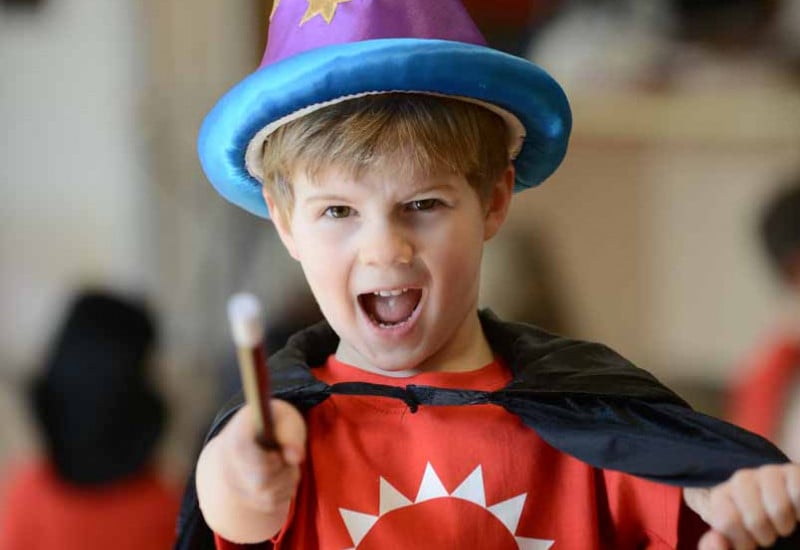 Calling all trainee witches and wizards!
This September, prepare to be whisked away into the wonderful world of The Magician's Chamber and an incredible Arthurian adventure. With our spellbinding magical mix of myths and magic, your child will meet the Rabbit in a Hat, dance The Broomstick Flick and stop wicked Morgan Le Fay from turning the baby King Arthur into a hamster!
Our energetic and inspirational team of teachers will create a magical space for imaginations to run free as the children learn songs, dances and scenes before putting everything together into our end-of-term show - Magical Merlin.
As well as weekly activities, children will take home a colourful sticker poster to complete. There's also a CD of songs and stories, videos, an accompanying app and a special script to help your child rehearse for the colourful end of term performance. Conjure up some of the songs and dances that the children will be learning by clicking the links below.
New to Perform? Find your nearest venue and book a free introductory session here
---
FREE Magician's Chamber app available to download now
The mysterious world of the Magician's Chamber can be enjoyed at home too with the Perform Magician's Chamber app. With wonderful wizard Merlin as their guide, children can perfect their spelling in Magic Speller, boost their concentration in Rabbits On The Rampage and express their creativity in Paint Pots & Potions.

They can also view the script and enjoy a selection of colourful videos featuring Magician's Chamber songs, dances, raps and poems to watch and join in with at home.

Available NOW for FREE download from the App Store, Amazon and Google Play.
---
Magical Merlin West End show
After venturing into the world of West-End shows with the sell-out Jungle Rumble last year, we're once again taking our 4-7s theme to the stage with Magical Merlin, this October half-term!

Our stage musicals are a school holiday family treat which give our 4-7s children an amazing opportunity to see their term's theme performed on-stage by professional actors.

With a spellbinding mix of magic, songs and dancing, and uplifting themes of teamwork and self-belief, Magical Merlin is a spectacular mini-musical sure to enchant the whole family.

Tickets are on sale on to Perform customers on 12 July – you'll be emailed a ticket link if you have priority access. Tickets go on general sale on 19 th July.
---
The Magician's Chamber FREE MP3 download for all new sign-ups
Each term, there is a specially produced themed album packed full of songs, dances and stories to enjoy at home. In The Magician's Chamber Album, children can meet the Black Cat and the Rabbit In A Hat, sing the I Can Do Magic song, dance The Broomstick Flick and stop the evil Morgan Le Fay from turning the baby King Arthur into a hamster!

The album can be downloaded in mp3 format and the CD purchased from the Perform Shop. What's more, new sign-ups and those taking out a new Direct Debit agreement can download it absolutely FREE!*

* Free download offer applies to new sign-ups or when taking out a new Direct Debit. Terms and conditions apply.
---
FREE Guinevere Furry Friend for every child at the end of term
Throughout the term, Guinevere will be helping out with our spells and potions as we take on the evil Morgan Le Fay!

At the end of term, every child who performs in our show will go home with their own Guinevere as a cuddly reminder of the magical fun they had.
---
The Magician's Chamber script pack
Every child will receive a special Magician's Chamber script pack which contains all the lines and lyrics so your child can practise their part at home. It also includes the full musical score for every song and colourful costume inspiration so your child can look their best in the show.

Check out Lucy's tips on how to help your child learn their lines and make the most of the script with these games to play at home.