Around the World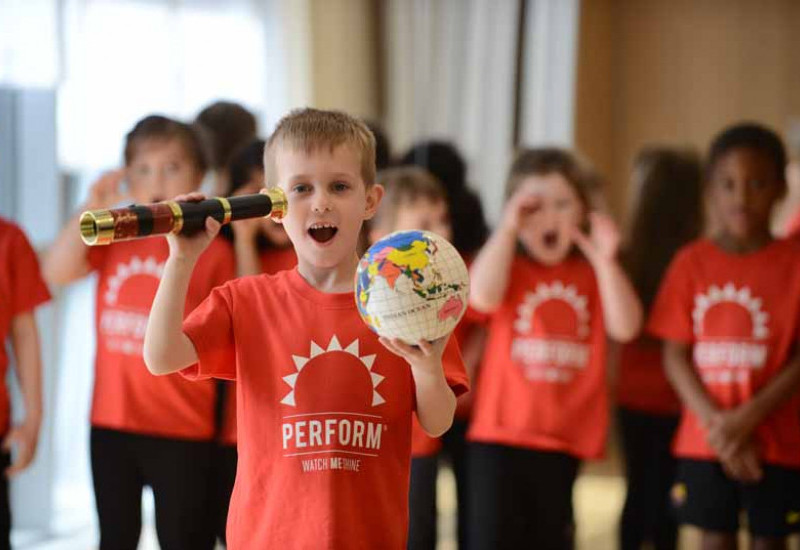 Grab your passports and jump aboard because this January, Perform children will be taking to the skies in Phileas Fogg's hot air balloon to discover the wonders of the world.
Whether walking like a wallaby in the Outback, saving polar bears in Iceland or revealing the legends of the Great Pyramids of Egypt, this term is going to be an adventure of a lifetime. Along the way, they'll meet all manner of colourful characters from the four corners of the globe including the legendary Ozzy Outback, the Pyramid Rappers and Sammy Seal.
Our weekly workshops for 4–7 year olds are run by an expert team of actors, singers and dancers who use a unique mix of drama, dance and singing to bring out every child's potential. You'll be amazed how much your child's confidence will soar and their concentration will improve. What's more, they'll be having so much fun, they won't even realise!
As well as weekly fun, there's a sticker poster, a CD of songs and stories, videos, an app and a special script to help your child rehearse for the thrilling end of term performance. For a sneak preview of the songs and dances, click on one of the videos below.
To book a free introductory class call 020 7255 9120 or click here.
Around the World music & costumes- all available at The Perform Shop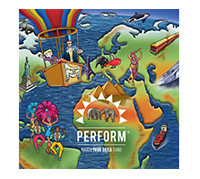 Each term, there is a specially produced themed CD packed full of songs, dances and stories to enjoy at home. In the Around the World Album, children can prepare for their forthcoming global expedition with hits including Walk Like A Wallaby and It's Snowing.
The album can be purchased at the classes and from The Perform Shop where tracks can be downloaded in mp3 format. Plus, new sign-ups and those taking out a new Direct Debit agreement can download a copy absolutely FREE!*
Our Perform Shop is also perfect for anyone looking for costumes for the end of term presentation. Whatever role your child has in the show, we've got a fabulous range of outfits and accessories so every child can have fun dressing up on the big day.
* Free download offer applies to new sign-ups or when taking out a new Direct debit. Terms and conditions apply.
FREE Around the World app available to download now

Prepare to become Phileas Fogg's sidekick with the FREE Around the World app. It's the ultimate companion for all trainee global explorers bursting with lively videos, songs and games. Children will love testing their memories and learning about flags of the world in Flag Pairs, discovering the continents in Ballooning Around, dodging famous landmarks in Fly With Me and saying 'Hello' to friends across the world in Global Greeting.
The app is available now for FREE from the Apple App Store, Google Play. and Amazon Appstore.