Meet Lucy
Fun and games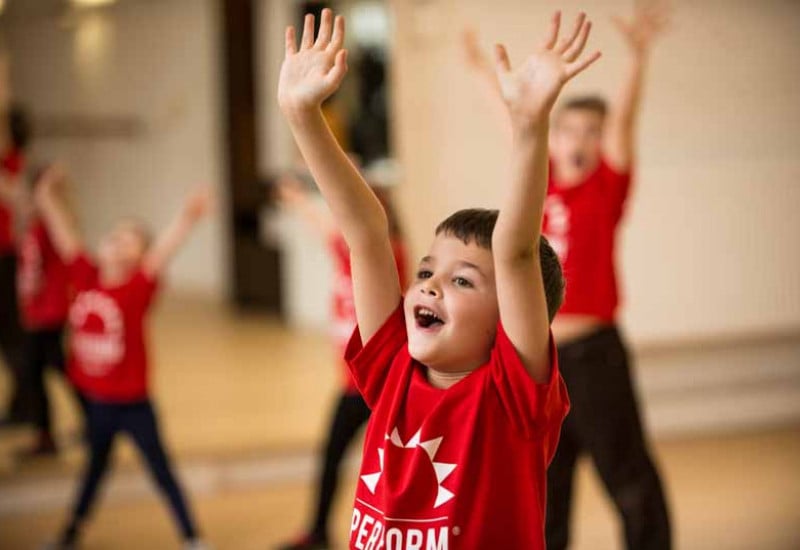 There's really nothing better than having some fun with your four year old, but sometimes with the hustle and bustle of everyday life finding the time can be tricky! But it's important to take some time out every now and again to simply have fun. I have two children myself, so I know how hectic schedules can become, but I try to set aside an hour a week where my children have my full and undivided attention and we play some games.
What sorts of games should you play?
There are a wide variety of games which are suitable for four year olds. At Perform, I always encourage our teachers to mix it up a little, so we try out new games as well as playing our old favourites. I've suggested a few below:
Sporty games
Sporty games are excellent for improving hand-eye co-ordination, and are also a good way to encourage your child to let off some steam!
Indoor games like balloon volley ball are great fun (and as the balloon moves slower than a ball your child may find it easier to play along).
You could also set up a mini assault course in your garden. Use flower pots to mark out different activities - e.g. hop on one leg to the first flower pot, then hop on the other leg to the second, do two star jumps then skip back. Get a stop watch to time your child and encourage them to beat their best time. You can also join in and get them to time you.
Arts & crafts
Children love to use their imaginations and create something and the possibilities are endless: you can thread beads to make a necklace; model with clay; create a collage; make pom-poms..the list goes on and on!
My children really enjoy creating life-size pictures of themselves. I had a roll of left over lining paper from when we were decorating so they simply lie on the paper and I trace all the way around them. They then paint themselves inside the traced outline.
Imaginative games
We play a lot of imaginative games at Perform as the children love the opportunity to express themselves, laugh and generally have a good time. Here are some of our most popular games - you can try playing them at home, or modify them to create your own games.
Toyshop - a great game for building confidence and having fun;
Key Game - excellent for developing concentration skills.