The Hercules Beat - our summer theme for 7-12s
This summer term production will get your child up off their sofa and onto their feet as we join Hercules on a quest to inspire the ancient Greeks to get moving!
Up on Mount Olympus, the Gods are worried. The mortals on Earth have forgotten how to move and groove and have become lazy layabouts. So, superhero Hercules is sent down to show them his fancy footwork and amazing voice. But, on the eve of the referendum, will the massess vote for dancing feet or a three-piece suite?
Try a FREE class as we start The Hercules Beat
​Our weekly workshops use a unique mix of drama, dance and singing - specially developed by us - to bring out every child's true potential using the performing arts.
If your 7-12 year old has never experienced Perform before, you can book a FREE introductory session so they can discover the fun for themselves. Spaces are limited so don't delay.
​Get the album, watch the videos and download the FREE app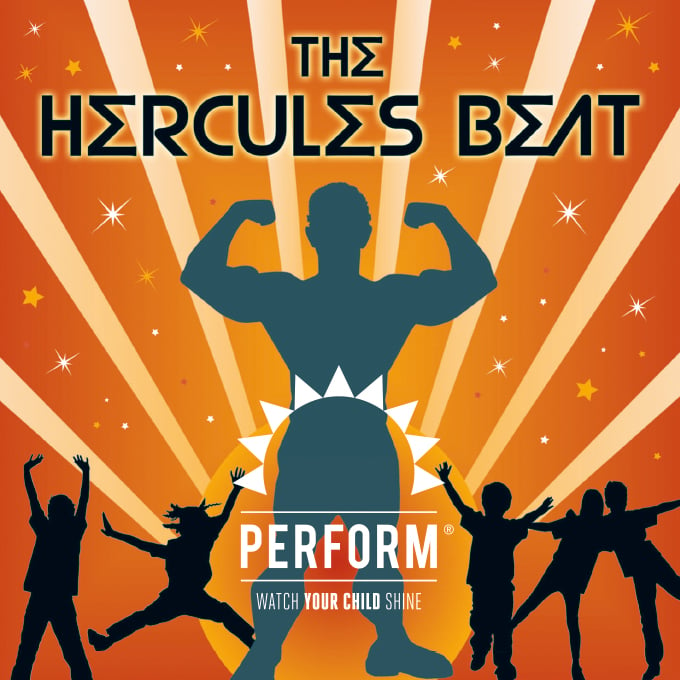 The Hercules Beat DVD features the music videos performed by professional actors, singers and dancers. We've also created an mp3 download which includes karaoke versions. You can purchase the DVD and download the mp3 from the Perform shop. See how our professional actors, singers and dancers bring the songs to life and watch the videos.
The Hercules Beat app (for Apple and Android) is the ideal companion to the show. It contains a complete copy of the the script and special walk-through videos of the songs and dance moves to help children practise their performances at home. There's even a recording studio feature where children can perfect their renditions.​
To book a place, simply contact us today or book online at your nearest venue.