Foundation topics
Rumble in the Jungle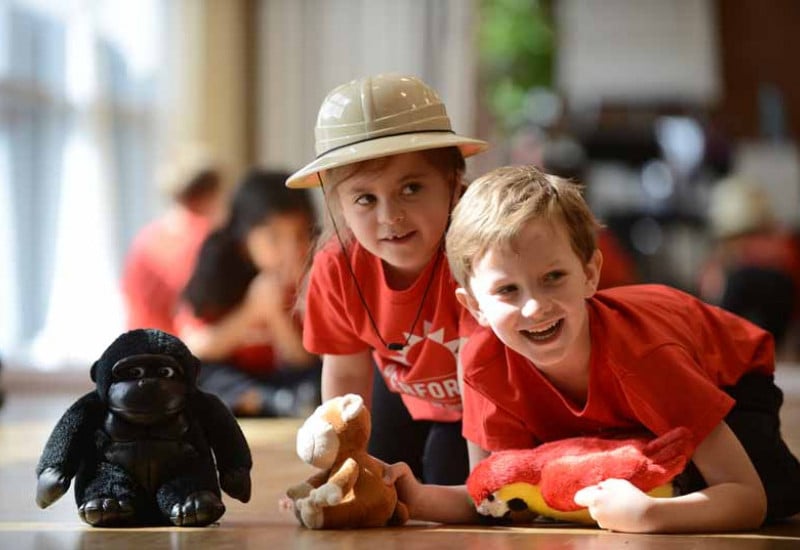 Camouflage clothes at the ready, map and compass packed. Journey to the jungle for an amazing adventure where you will meet and become lions, snakes, crocodiles and parrots.
* Sing the Crocodile Counting song
* Slither like a snake, swing like a monkey and stretch like a giraffe as you dance the Jungle Jive
* Travel across the jungle to help rescue Eli the Elephant.
For more information or to book, click here to contact us or book online.
NB. For the KS1 version of this workshop, please click here.