Perform's move into the West End theatre
We talk to Perform Principal and co-founder, Lucy Quick, about Perform's exciting move into live theatre shows.
What prompted Perform's move into family West End musicals?
My co-founder, Will Barnett, and I both have theatre backgrounds. After training as an actor, my first job was in Oliver! at the London Palladium. After two years, I was promoted to 'head girl' which meant that I had responsibility for the children's rehearsals and I loved working with them, which is actually how the vision for Perform came about. Will worked as MD on numerous shows and, today, creates all of the Perform termly productions and writes everything, from the songs and music to the script and lyrics.
After lockdown, it became apparent that so many people had missed the joy of live performances and it confirmed to use how important theatre is, both for performers and for audiences. The pandemic has meant that millions of children missed the chance to go to the theatre during their formative years and we wanted to create an amazing first theatre experience for them. Taking one of our class productions to the stage with a professional cast therefore felt like a natural progression for us.
Tell us about the shows
We opened with Jungle Rumble during February half-term and it was a great success. A huge part of the excitement and engagement is that the children are doing their own version of the show in their weekly Perform classes. The professional shows take place mid-term and, by then, they know the songs and dances and know which part they will be playing - we could even hear some of them joining in with their own lines! To hear an auditorium filled with children singing along to our original songs is really wonderful.
We know it is important to make sure that the show is the right length (50-60 minutes is perfect for young theatre-goers) and we ensure that those minutes are packed with a punchy story, singing, dancing and audience interaction. It is not like a panto; it is very much a theatrical piece, and we select a great cast of actors who will engage with children and who can also act, sing and dance - known in the industry as 'triple threats'.
We're now working on our next show, Magical Merlin, which runs at The Fortune Theatre during October half-term. I had always wanted to do something really magical to celebrate children's love of Halloween and here it is; a fun musical adventure filled with mystery, witches and wizards in a story about friendship. It's been created for the whole family to enjoy and ties into our 4-7s theme for the autumn term, The Magician's Chamber, though every 4-10 year old will love it. Even better, tickets start at affordable prices. I can't wait to hear them all singing along!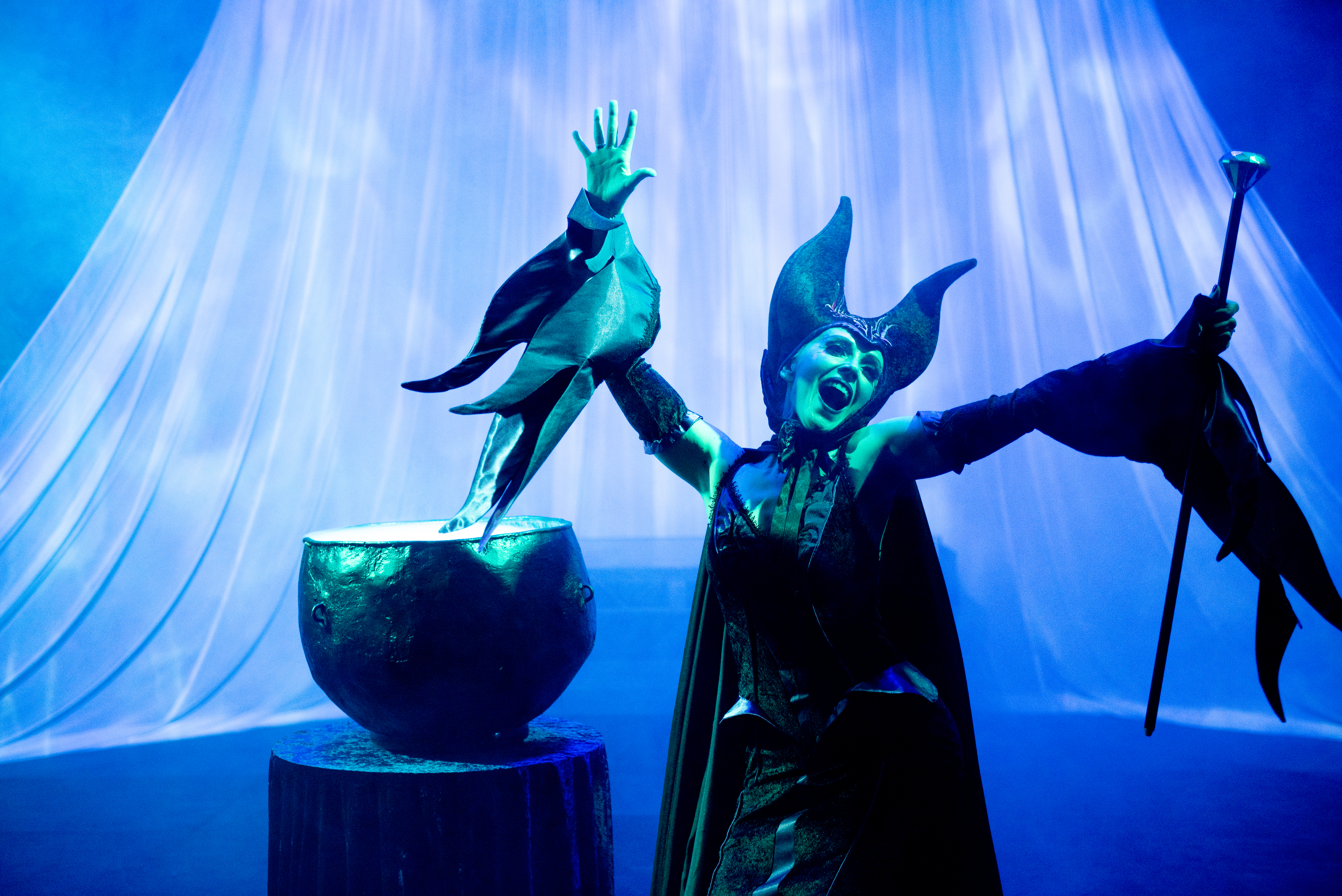 Performance dates: 24th - 30th October
Venue: The Fortune Theatre, Russell Street, London, WC2B 5HH
Find out more at magicalmerlin.show or book now at atgtickets.com