Interview: Julian Clary
Most of us know Julian Clary as a larger-than-life entertainer and comedian, but these days he's enjoying at thriving second career as children's author. We hear about his move into children's literature with his wildly funny and original series, The Bolds.
Your children's books, The Bolds, have been hugely successful. How does writing for children compare to writing for adults?
It's delightful; I just have such a lovely time writing them. Making children laugh is a whole new thing for me, it's lovely. I've been doing lots of book events for children and it's a delight – because they're not pretending to laugh to please you. It's a question of entering into that innocent world. It's been a revelation.
Where did the inspiration come from for The Bolds?
From my childhood in Teddington. This is written from my point of view as a 7-year-old, because I used to daydream about the neighbours then, and wondered if they were animals. So when it came to writing the book I just regressed and that's the story that came out. If you had asked me as a child what I wanted to do, it was be a writer.
I was very interested in Africa as a child and I was a member of the World Wildlife Fund. I've always liked hyenas, and once I heard my neighbours' cackling laughs, I made up the story that they must be hyenas in disguise. I have always thought that animals are just as clever as humans. That's where the story came from.
What about the new addition, The Bolds on Holiday? Why Cornwall?
I have such fond childhood memories of holidays by the sea in Cornwall, and St Ives, where I've set this book. It's been so lovely to relive those happy times as I wrote this third story.
Why do you think they resonate so well with children?
I think they're funny and morally sound, and very plot driven, and I enjoy writing them so much that this somehow comes across.
The Bolds on Holiday paperback is out now, RRP £6.99. It's the summer holidays and the hairiest family in Teddington take a well-earned break by the seaside with their extended hyena family in tow...where trouble sniffs them out. theboldsbooks.co.uk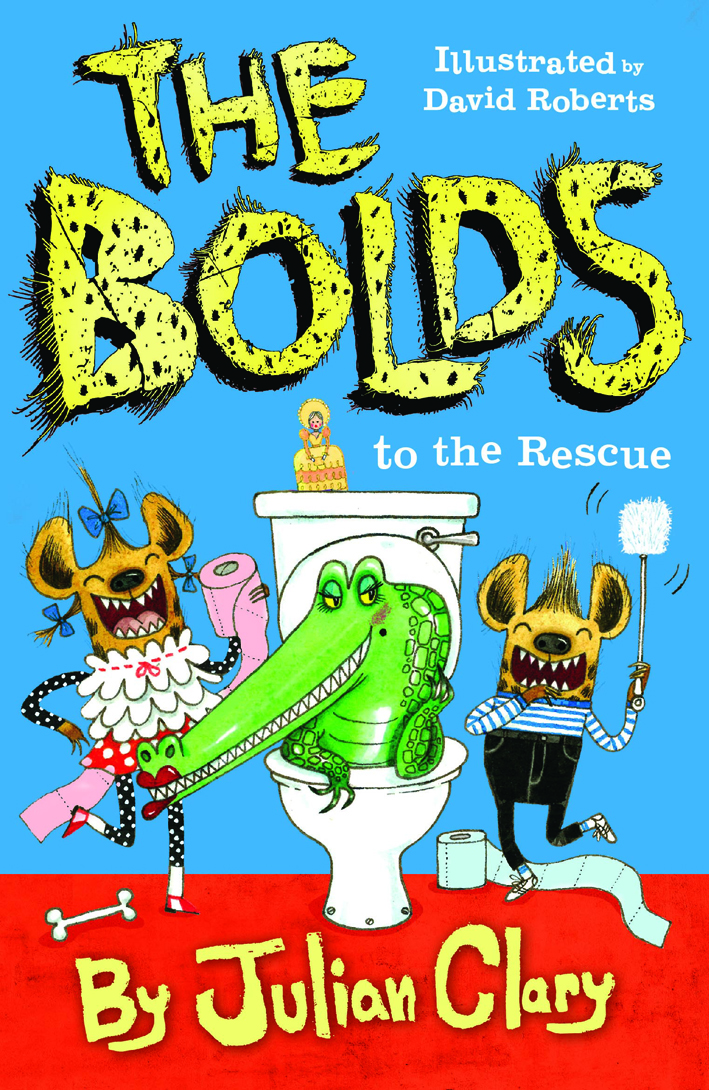 COMPETITION: WIN A SET OF THE BOLDS BY JULIAN CLARY

We have five lovely sets of The Bolds to give away: The Bolds, The Bolds to the Rescue and The Bolds on Holiday. For a chance to win, just answer the following question:

What type of animal are The Bold family?

Email your answer to [email protected] and don't forget to include your name and address.

Closing date: 30th September 2017. Five winners will be selected at random and notified by 6th October 2017.