Perform4ALL project
Summer 2019 - Peter Pan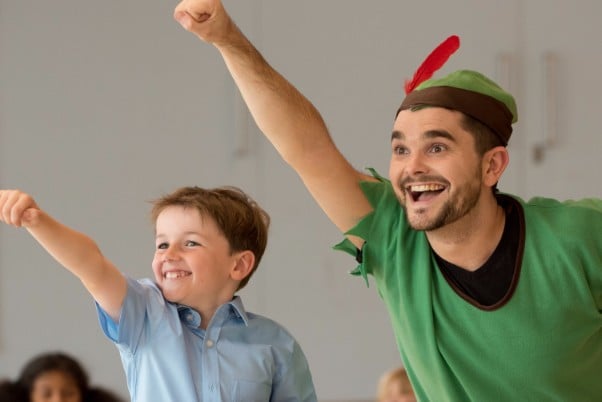 "The moment you doubt whether you can fly, you cease forever to be able to do it." – J.M. Barrie

From April to July 2019, Perform For Schools is offering arts-based sessions to select primary schools as part of their popular Drama4ALL project.
Each 25 minute workshop is led by an experienced actor/drama teacher appearing in role as Peter Pan. Using drama, dance and singing, the children will be trained up as 'Mermaids and Pirates' and be taken on a thrilling voyage to Neverland where they rescue the treasure from Captain Hook, all whilst meeting some of J.M.Barrie's much loved characters on the way.
"Have fun," said Peter Pan and that's exactly what your classes will do with these creative learning workshops, especially formulated for EYFS and KS1 children. These workshops are ideal as an introduction to the performing arts or as a fun treat during the school term.
These workshops are extremely popular and are booked in a first come first served basis.