Perform4ALL project
Spring 2019 - Around the World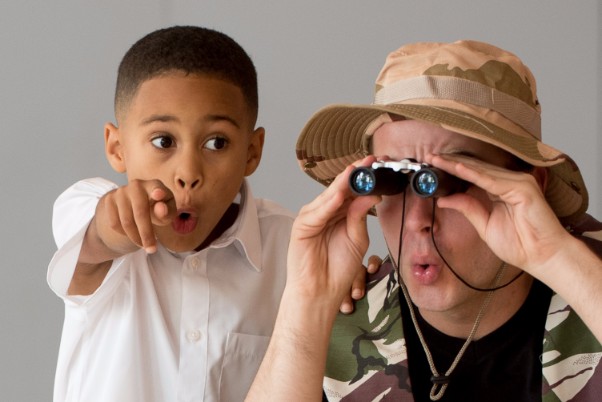 From January to March 2019, Perform For Schools is offering arts-based sessions to select primary schools as part of their popular Drama4ALL project.
Each 25 minute workshop is led by an experienced actor/drama. Using drama, dance and singing the children will join Phileas Fogg on an exciting globe-trotting adventure around the world! Whether travelling to Egypt to perform the Pyramid Rap or learning to walk like a wallaby in Australia.
These creative learning workshops are ideal as an introduction to the performing arts or as a fun treat for the children. With an emphasis on world music, language and culture, it's also a celebration of British values, different cultures and diversity around the world.
These workshops are extremely popular and are booked in a first come first served basis.
Book online or contact our team for more information.