Dance classes 6-12s
Curriculum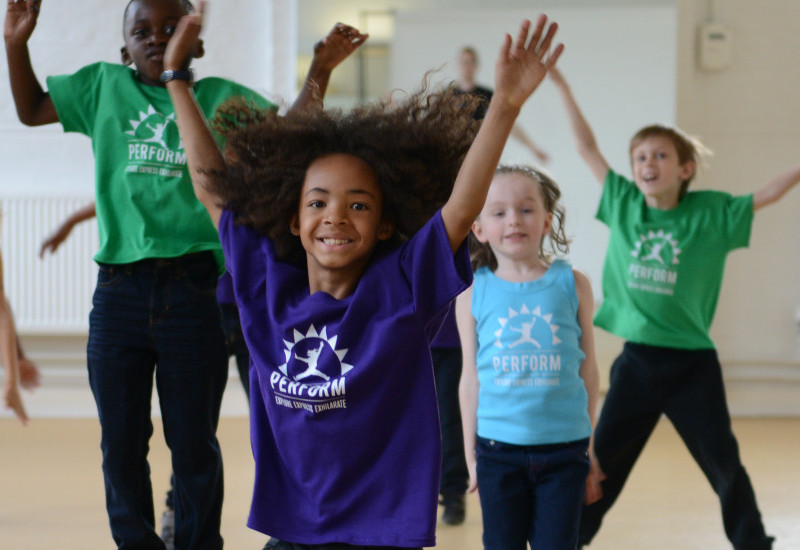 Perform X lasts one hour on weekdays after school and 90 minutes on Saturday mornings and afternoons.
The classes are divided into three parts:
Explore – encompasses warm-ups, yoga-based stretching, improvisations and experimentation with movement and form. All the activities in this section focus on the children developing good coordination, balance and core stability as they grow. They'll also enjoy greater self-assurance, improved posture and more confidence to participate in sports and similar activities.
Express - the children learn to perform sequences of moves to specially composed dance tracks. An emphasis on street styles, fun modern beats and a humorous approach means this section is ideal for boosting children's confidence, concentration and communication skills, all while building teamwork and giving shy children a chance to shine.
Exhilarate - the high energy fitness-based part of the class. Starting with basic moves that build into more complex repetitive sequences, this section is designed to get the children's hearts beating faster, their bodies infused with excitement and exuberance and their brains buzzing with the fantastic feeling that only energetic exercise can bring. This session will really help to improve your child's energy and motivation at school and at home.
Each term there is a new theme such as Burn London Burn, Jailbreak or Through the Looking Glass and children work on a substantial choreographed piece which they will perform family and friends on the last day of term. Find out more about this term's theme - Twisted.
Additionally, to help the children to learn the dances at home, there are downloadable mp3s available each term plus videos so they can practise during the week.